4 Common Misconceptions Owners Have About Construction Laws
In Colorado, your rights probably aren't what you think
By Trevor Kupfer | Last updated on January 12, 2023
Use these links to jump to different sections: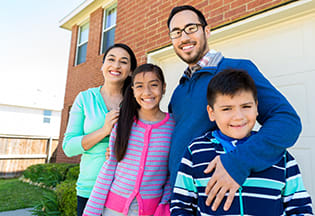 "If you go buy a car, and you drive it off the lot, if within a couple of months or so, there's major problems with the engine, or the door doesn't fit properly, you can take the car back and they'll fix it. Everything's covered, no questions asked. If it is really a lemon, sometimes you can even get the car manufacturer to take the car back," says
Duncan L. Griffiths
, a construction defects attorney at Griffiths Law in Lone Tree. "I think a lot of homeowners have that perception with new construction. They think they get the same rights as they would if they were buying some type of a consumer product. It couldn't be further from the truth." Griffiths litigates everything from large construction defect claims that impact multiple families, homeowners' associations and/or building owners to individual cases on behalf of general contractors, subcontractors, developers and/or single families. And he knows the field is rife with common myths and misconceptions, which he loves debunking. "For your average homeowners—people that are buying homes that potentially could face construction defect issues—there are a lot of common misconceptions. A lot of people don't know what the rules of the game are, and when they find out what the law in Colorado actually is, they're pretty upset," he says.
Return Policies
It is commonly believed that owners are entitled to a perfect product and, if it's no good, you can return it. "That's just wrong, and it's kind of unfortunate that they believe that," Griffiths says. "They don't realize how much more difficult it is to get relief for defects versus what it would be if you bought a car." It's very much a buyer beware situation. "In my career, I've managed to do maybe one buyback arrangement in all the cases I've been involved in. And I've done two where I did what's called a facilitated sale, where the builder came in, made some repairs, hired a realtor, and actually helped my client sell it to a third-party and get out of the house. In every other circumstance, it's been money damages or repairs," Griffiths says.
Balanced Construction Contracts
Most people who buy real estate do so on the secondary market using standard contract documents. "They're designed by a neutral third-party and generally considered to be even-handed—designed to protect the buyer and the seller in transactions," Griffiths says. "When you get into the new construction world, these developers have carte blanche authority. Every single one has their own contracts, and they are incredibly one-sided and hand-tailored to protect the builder. Frankly, I'm amazed at how few owners pay attention to what's actually in the contract or what it means." Granted, it's not always because an owner didn't read it, but rather that they didn't understand it. "A lot of these builders' contracts are long—12, 16, 18 pages with a lot of disclaimers—and I'm sure the owners' eyes glaze over at the closing. They chalk it up to legalese and they think, 'It's OK. It's got a warranty. No problem.'" The truth is that they're often loaded with obstacles: "They'll have arbitration clauses; they'll have onerous warranties, or difficult warranties to comply with; they might have things in there where they'll require the owner to front the cost of the arbitration. You know, things that make it more difficult for the owners to move forward," Griffiths adds.
No Class
It's common
in construction defect cases
for a group of homeowners to find out they have similar problems and band together. "Inevitably," Griffiths says, "they contact me thinking they have a class action lawsuit." In the context of single-family homes, however, each has an individual contract. "And those contracts typically require arbitration, and they usually expressly exclude class actions," Griffiths adds. "There's a lot more construction defect lawsuits on condos and townhomes and multifamily than there is on single-family. Everybody thinks it's because the lawyers just go after those because you can get way more money. But the truth of the matter is that condos and townhomes are typically under the umbrella of a homeowners' association. So you have one entity, one body, that's responsible for dealing with all the repairs. In those situations, it's a heck of a lot easier to bring a construction defect claim because you've got one entity that can represent the entire community with respect to all of the issues." That doesn't mean it's all doom and gloom for groups of single-family homeowners, he adds. When they
contact an attorney
, they can take their cases individually. But since they often deal with the same defendant, sometimes that builder will do its investigation and arbitration in one fell swoop, saving everyone on cost.
The Statutes of Limitations
The biggest one to pay attention to, Griffiths says, is the statute of repose. "This is essentially six years from the date of substantial completion, which is defined as the certificate of occupancy date. The owners have six years to bring a claim." If, however, you discover something in the fifth or sixth year, you get a two-year extension. "So if you discover it a week before the six-year period, you get two years from the date you discover it to bring the claim against the builder," Griffiths adds. "But the important part about the statute of repose is it is an absolute bar to any and all claims known or unknown. So there can be major latent defects with your house that you don't know about, it manifests after six years, and you have no legal recourse. So it's quite onerous." The other statute of note concerns when you first discover a problem. Then, it's a two year limit. "It's what they call the physical manifestation of the defect. I call it the lightbulb test, or the take-a-picture test," Griffiths says. "It means something is happening that's out of the ordinary that would warrant a homeowner to take a picture and say, 'That doesn't seem right.' That sometimes can trigger the two-year statute. You get two years from the date that you knew or should have known that you had a problem. For example, a roof leak is a pretty obvious defect—like drywall cracks, separations, movement in the property, improper heating and cooling, et cetera." So pay attention to your timeline. "You may want to have an engineer come out at year five and take a look at how your house is performing and make sure that you don't have any major problems that you didn't know about," Griffiths says.
What do I do next?
Enter your location below to get connected with a qualified attorney today.
Attorney directory searches
Helpful links
Find top lawyers with confidence
The Super Lawyers patented selection process is peer influenced and research driven, selecting the top 5% of attorneys to the Super Lawyers lists each year. We know lawyers and make it easy to connect with them.
Find a lawyer near you