Should I Get My Custody Agreement Signed By a Judge?
Unmarried parents with non-binding custody agreements put themselves at risk
on March 8, 2018
Updated on January 18, 2023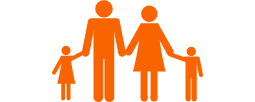 Perhaps in an effort to avoid having to obtain a custody order or potentially rock the boat, many unmarried parents co-parent their children based on verbal agreements. For most parents, however, it's not a matter of "if" an issue arises, but "when." And when a dispute does arise during the child's youth, many parents—especially fathers—wish they had an agreement signed by a judge.
The Law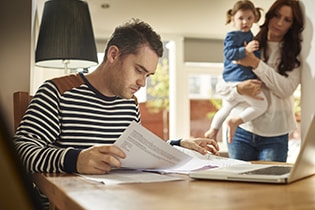 Under Minnesota law, the mother-child relationship is established at birth. For dads, paternity is established either through signing a Recognition of Parentage (ROP) form or by obtaining a court order. Unless there is a question over who the father is, having both parents voluntarily sign the ROP is the preferred method to filing a paternity matter in court.
An ROP does not grant any custody rights or parenting time to the father, nor does it require him to begin making child support payments. A parent must file the matter in court to obtain that relief.
To Go By Written Agreement or Not
Going to court can be costly and stressful for parents. However, the law does not recognize their written agreement unless that agreement is signed by a judge.
Until either parent files for custody or child support with the courts, the mother has sole custody of the child. If a problem arises between the parents, the mother is within her rights to deny all rights to the father. This can be frustrating, but until he obtains a court order granting him these rights, no authority will recognize them—not the police, the courts or schools.
Mothers Risk Inadequate Financial Support
In order to receive child support, the mother must file a request in court. She may be able to receive up to two years retroactive child support from the date she files. However, bringing the matter into court will provide the father an opportunity to address custody, which is why some mothers prefer to operate without a custody order. For them, potential financial support is not worth the involvement of the father in her and the child's life. If the dad is a responsible father, however, he will be a benefit not only in helping to financially support the child, but in helping raise the child as well.
Fathers Risk Being Left Out of Their Child's Life
A custody order is more beneficial for the dad, since a mother has all the custody rights at birth, meaning a dad could be left without:
The right to spend time with his child
The right to obtain information about his child, including medical and school records
The right to participate in important decisions for his child
Further, once a problem arises, pursuing a matter in court is not a quick process. The dad could be left out of the child's life for a significant amount of time while the matter makes its way through the courts.
For either parent, meeting with an experienced Minnesota family law attorney early in the life of your child is recommended. They can advise parents on what the best course of action is. Many times, that will be to draft a custody agreement before pursuing the matter in court. If you'd like more general information about this area of the law, see our custody and visitation law overview.