Domestic Violence and Child Custody in Pennsylvania
'Best interests of the child' analysis explicitly requires assessment the safety of the child
By Judy Malmon, J.D. | Reviewed by Canaan Suitt, J.D. | Last updated on May 2, 2023 Featuring practical insights from contributing attorney Megan E. Watson
Use these links to jump to different sections:
If you or someone you know is in an abusive or violent relationship, it can be difficult and frightening to leave. Potentially topping your list of worries is what could happen with your children if you file for divorce.
You should know that, in Pennsylvania courts, domestic violence awareness has been incorporated into the family law system.
Abuse is a Factor in Determining the Child's Best Interest
Under current Pennsylvania law, family courts consider an extensive list of factors to determine the best interests of the child when deciding parental custody and visitation.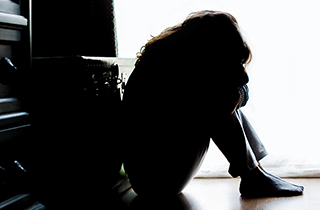 Since 2011, the law has required judges to consider violence or physical abuse within the relationship, and to make specific assessments of domestic violence and child safety issues.
For example, when assessing a possible attempt to turn a child against the other parent, courts are explicitly advised not to consider circumstances wherein it's done to ensure a child's security.
Similarly, when considering the level of cooperation by each parent, judges may not hold non-cooperation against a parent seeking to protect their child from domestic abuse, and may not order abuse victims to participate in joint counseling.
Appointing a Guardian Ad Litem (GAL)
When there have been substantial allegations of abuse, the court must appoint a guardian ad litem to assist with findings. Judges must also consider any criminal charges or convictions against a parent or household member with respect to certain listed violent, threatening, or drug-related crimes to assess household safety.
Getting Legal Help from a Family Law Attorney
Philadelphia family law attorney Megan Watson, of Berner Klaw & Watson, assists clients who come to her seeking divorce from an abusive spouse. Watson credits local domestic violence advocates at Women Against Abuse for raising awareness and bringing needed changes to the laws that reflect the real ways abuse affects children.
She finds that while these considerations may often be incorporated less in terms of the overall award of child custody or parenting schedule, they are more significant in the details. "It plays into smaller decisions, like how we do exchanges, where exchanges take place, how we do holidays," she says.
Watson says it's also significant that the law directs the courts not to penalize victims, for example, in a situation where visitation with an abusing parent may put either the parent or the child at risk. "The legislature realized you can't say to a woman who's being beaten that she's responsible for the fact that she can't do a custody exchange," she says.
For anyone anticipating a separation wherein abuse is a factor, Watson's recommends they first have a consultation about legal services and parental rights with a family law attorney who has experience handling domestic violence issues. If you'd like more general information about this area of the law, see our custody and visitation law overview.
"Knowledge is power," she says. "When I have a victim of domestic violence come to me for that consultation, the first thing I'll do is get a safety plan in place. The specifics of the safety plan will depend on the situation, like how many kids there are, what kind of support system she has in the area, whether other people know what's going on, whether the parties work. So many factors can affect what steps to take, but it's going to include the issues of where they go, how they stay safe, and what they'll do with the kids."
Watson further explains that this initial safety plan will encompass a discussion of the legal issues as well, potentially including timing for filing a divorce petition, whether a Protection from Abuse order (PFA order) should be sought, what actions to take regarding the home, and what custody arrangements might be pursued initially.
"For example, the plan might be that when he goes to New York for work, she's going to pack up the kids and go stay at her aunt's house," Watson says. "I'll have filed the divorce complaint the day before, with the custody proceedings and maybe an emergency custody petition, so that when he gets back I serve him."
Ultimately, Watson encourages victims to seek help: "Don't make any rash decisions," she advises. "There are people out there who can help, and you don't have to stay in a violent situation."
What do I do next?
Enter your location below to get connected with a qualified attorney today.
Additional Custody & Visitation articles
Attorney directory searches
Find top lawyers with confidence
The Super Lawyers patented selection process is peer influenced and research driven, selecting the top 5% of attorneys to the Super Lawyers lists each year. We know lawyers and make it easy to connect with them.
Find a lawyer near you