How Divorce Differs in New York
We ask local family law attorneys
on November 27, 2017
Updated on January 23, 2023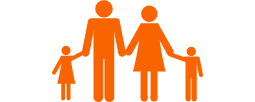 Until recently, New York had the dubious distinction of being the last state in the country that didn't allow for no-fault divorces. One spouse had to accuse the other of adultery, abandonment or some other wrongdoing in order to have grounds for divorce.
That changed in 2010, but there are still ways New York divorce laws differs from other states when it comes to family law.
When Is Earning Capacity "Enhanced?"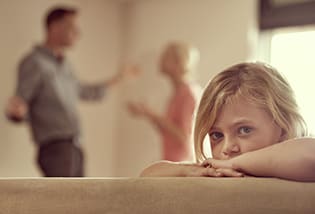 New York State is virtually the only jurisdiction in the country that considers "enhanced earning capacity" as part of the divorce case—basically putting value on degrees, licenses and awards earned during the marriage.
Eleanor B. Alter, an attorney with Kasowitz, Benson, Torres & Friedman, who used the "enhanced earning capacity" argument for a client whose husband won a Nobel Prize, doesn't necessarily think the concept is a good one.
"You're trying to predict the future," says Alter.
Getting Divorced "Anonymously"
Couples in New York have greater privacy in the divorce process than those in other states. Only they and their attorneys can access their files, says Marcy Wachtel of Katsky Korins.
"There's also the ability to commence matrimonial actions on an anonymous basis, if the court feels publishing the name of a famous person violates their privacy," says Wachtel. "Many times they'll publish cases with just initials. We've had cases where we've been able to make them anonymous."
What Constitutes Separate Property?
New York law also has the concept of separate property—property not subject to division upon a divorce—which not all states do. And even among those states that do recognize the concept, there are differences.
"In the broadest of and very general terms, if a client comes into the marriage with assets, that is considered separate from property acquired during the marriage," says Sylvia Goldschmidt of Goldschmidt & Genovese in White Plains. "Even if during the marriage one party gets an inheritance, that is separate property in New York. … Generally speaking, it is not subject to equitable distribution."
Who Gets Child Custody?
Kids? "In California there is a presumption that the mother and father should share custody of the child equally," says Susan Moss, a founding partner at Chemtob Moss and Forman. "In New York we do not have the same presumption and often the mother gets the kids. … But we are moving closer to giving people more time than the traditional 'every other weekend' and 'one night a week.'"
What Determines Child Support?
Like most states, New York has a statistical formula for determining child support. For example:
17 percent of the parent's income for one child
25 percent for two children
29 percent for three children
But the state also has income caps, which is unusual.
"In many other states, it's presumed that if someone is exceedingly rich, the child support amounts would blow your socks off," says Moss. "In New York, we tend to cap the amount of income that we look at—usually the first $350,000. Though recently there was a case that went to $600,000."
On the other hand, New Yorkers are obligated to pay until the child is 21; most other states stop at 18.
What Determines Spousal Support?
Though there is a similar formula for determining temporary spousal support, there is no formula—yet—for permanent spousal support. That said, New York is the place to be when it comes to alimony.
"The standard of living is higher there, the cost of living is higher, and judges are more regularly inclined to award more money," says RoseAnn Branda, a partner at Caruso, Caruso & Branda.
For more information on this area, see our overviews of family law, divorce, and mediation and collaborative law.
Other Featured Articles
A broad look at the typical costs associated with divorce in the U.S.