Can the Government Buy My Property?
Yes, and here's what to know about eminent domain in Arizona
By Benjy Schirm, J.D. | Last updated on February 8, 2021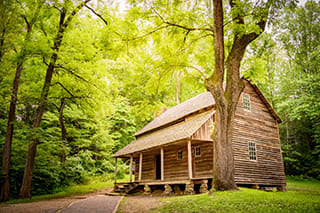 If you've received a piece of certified mail stating in no uncertain terms that the city intends to purchase your land and home for the good of the public, it might not be a scam. Under the Arizona Constitution, the government is authorized to exercise eminent domain authority, "if the taking is for a public use and the property owner is paid just compensation."
Yes, you read that right: The government can take your home and property if they have a legitimate public use for doing so.
Generally, this is utilized to build or widen roads or to secure water distribution sites, or other purposes that are deemed to be for the good of the public. The property owner must be paid just compensation for their property, but that is often where disputes occur.
"Typically, these cases are about addressing the amount of compensation that has been offered by the condemning authority," says James T. Braselton, an attorney in Phoenix who often represents commercial landowners in eminent domain cases.
"When the state department of transportation or other authority condemns land, they are almost always doing so in connection with a major road construction project and these are well recognized as public uses and are deemed necessary for the public use, so the right to condemn is almost never challenged," he adds.
In Arizona, the government cannot exercise a condemnation action until they have acquired an appraisal and tendered an offer to the property owner(s) consistent with that appraisal. "Appraisals are a combination of empirical data and analysis along with opinion," Braselton says. "So, there is always a degree of subjective opinion. When the property owner disagrees with that opinion and believes that the property is worth more than the tendered offer, that's when I get involved. People are entitled to just compensation under the constitution. What is just and fair is what is litigated."
To determine what is a just and fair, a landowner must prove what they believe the property is worth. Most often this is done through one independent appraiser and one private appraiser.  These reports are the primary evidence for moving the case forward.
Around 90 percent of these cases settle out of court, Braselton says. "It's so expensive to try a lawsuit all the way through the jury trial." These cases typically will take between 18 and 30 months, but less complex cases can be resolved very quickly, in six months or less, he adds. A rare few of his cases have been drawn out several years.
To widen or construct a road, Arizona Department of Transportation doesn't often take just a foot of property, but often an entire parcel, Braselton says. He once represented a church in a condemnation action where ADOT took the entire 10-acre parcel and church to build the 202 Santan Freeway. "To build a freeway, you need thousands of acres of land. This often isn't residential parcels, but commercial parcels that are condemned by cities," he adds.
Sometimes there are one or two developed residential neighborhoods that need to be condemned in order for a project to proceed. While your property may not have the equity required to fight city hall all the way to trial, you may seek out the counsel of a reputable and experienced attorney to explain the steps and the process to you. This will allow you to make informed decisions in seeking what you believe you deserve for your property. The same can be said for owners of commercial properties.
"Our representation in one case was responsible for a starting offer from ADOT of around $10 million, which, when all was said and done, a jury awarded our clients just over $19 million," Braselton says.
What do I do next?
Enter your location below to get connected with a qualified attorney today.
Attorney directory searches
Helpful links
Find top lawyers with confidence
The Super Lawyers patented selection process is peer influenced and research driven, selecting the top 5% of attorneys to the Super Lawyers lists each year. We know lawyers and make it easy to connect with them.
Find a lawyer near you