Can I Negotiate My Eminent Domain Case in Florida?
Getting an attorney early on can get you a better settlement
By Katrina Styx | Last updated on January 19, 2023
Use these links to jump to different sections: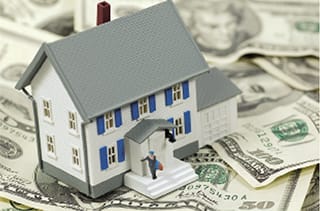 "In Florida, eminent domain is one of the only times you can be sued for doing absolutely nothing wrong," says
Prineet Sharma
, an eminent domain attorney in Winter Garden. "It is important that an owner has their own team looking out for their interest and to advise them: What are their rights under the law? What can they argue for compensation? What can't they [argue]? How does the process work?"
In Negotiations, Timing Matters
While the government is required to provide affected landowners with notice of eminent domain, it is worthwhile for owners to get involved before then. "There's a process under Florida law that, when they're ready to start the formal eminent domain process, [governments] have to send a notice in writing and articulate what their offer is," Sharma explains. "That is the formal start of the acquisition process." Considerations beyond the purchase price are often decided well before the government makes a written offer on the land, which is why it's crucial to contact a law firm and get an
experienced attorney
involved as soon as you know the government is interested in your land to understand your legal rights. "Oftentimes, when they get into the lawsuit stage, [the government is] so far along in their project, there's really very little they can do other than just proceed on what the compensation determination would be," Sharma says. He shares an example of a church that learned its parking lot was in the way of an upcoming highway project. Years before the eminent domain process started, the church worked with Sharma's firm to figure out their best options. "What ended up happening was, we could resolve the case two years ahead of time, and the church was able to use that compensation to build another church at another location before they were forced out in the eminent domain case," says Sharma.
Price Isn't the Only Factor
While the price of the property dominates eminent domain litigation, it's not the only thing landowners need to consider. "There are always intangible things," Sharma says. Other things that may be negotiated include:
Extended possessions: If the government's planned project isn't happening right away, businesses may be able to stay on the property after the eminent domain case is settled. "For that business, that's an additional time that they can generate revenue on the site that gives them additional time to relocate," Sharma explains.
Planning or design issues: In situations where the government is taking just a portion of a lot, as is often the case with road projects, owners may be able to discuss and negotiate project design elements as they relate to their land.
"While the litigation process may be one-dimensional in what type of compensation the owner may ultimately be entitled to, a settlement context in eminent domain could include other items of value," Sharma says. "And again, that's the importance of having counsel early on, to identify that ahead of time. Some of the most successful cases we've been fortunate enough to resolve were cases that were resolved before the suit was ever filed."
The Government Must Pay for Your Attorney
"Given the complexity of some of these valuation issues and what their rights are, an owner should really reach out and have counsel involved in any kind of eminent domain case, whether it's $1,000 or whether it's $70 million," Sharma says. Luckily for Florida landowners, getting professional legal help won't cost them anything. State law requires the government to pay for the owner's attorney's fees on top of the agreed upon price of the land. Plus, fees are dependent on the attorney's results. "While the owner doesn't have to pay for attorney fees and the business doesn't have to pay for attorney fees, our attorney's fees are 100% based on what increase we achieved over the government's offer," says Sharma. "And so the attorneys are not getting paid unless they can get you more than what the government has offered, and it does not come out of the owner's just compensation. "We invest a lot into it personally because it wasn't any fault of their own that they're doing this, so we take that property rights representation pretty seriously, and really try to make sure the owner is part of the team and understands the process," Sharma says. "And hopefully, at the end of the day, say 'Yeah, we wish our property wasn't taken, but at least we feel like we got a good result out of this and we'll make our next decisions with that good result as our foundation." For more information, see our
eminent domain law overview
.
What do I do next?
Enter your location below to get connected with a qualified attorney today.
Attorney directory searches
Helpful links
Find top lawyers with confidence
The Super Lawyers patented selection process is peer influenced and research driven, selecting the top 5% of attorneys to the Super Lawyers lists each year. We know lawyers and make it easy to connect with them.
Find a lawyer near you