Can the Government Take My Property Via Eminent Domain?
What Washington landowners should know to protect their rights
By Katrina Styx | Last updated on January 19, 2023
Use these links to jump to different sections: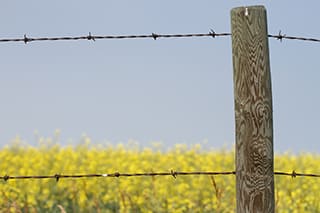 What happens when governments need property that's already owned? They can obtain property by purchasing or leasing it, but sometimes, the answer is
eminent domain
. Eminent domain, also called condemnation, is a process through which a municipality seizes land for public use and the landowner is paid "just compensation," or fair market value. Eminent domain is authorized and regulated in
Title 8
of the Revised Code of Washington (RCW). Eminent domain is "legally, a last option," says
Daryl Deutsch
, an eminent domain attorney in Bellevue, "because there's no reason for the state government or local government to hire counsel and start a court proceeding to condemn if the property owner is prepared to sell without that process." Below are some tips for property owners who have been given notice of eminent domain.
First, Decide if the Terms Are Agreeable
Receiving a notice of eminent domain doesn't necessarily mean you're going to get a bad deal. If your government takes your land this way, a real estate appraisal will be conducted and you will be compensated. For some, eminent domain can be a sort of windfall. However, if you believe the government is undervaluing your property or overstepping its powers, you may want to consider challenging the claim. While it is rare to completely stop the government from condemning your property, it sometimes can be done. If the agency doesn't have condemnation authority, if the land is intended for anything other than a legitimate public purpose, or if the property is not necessary for the public project, you may be able to block condemnation. You may also challenge the claim if it meets all the requirements, but you believe the government's price is too low.
Next, Hire an Independent Appraiser
"I often tell property owners, if you had to choose between consulting with an attorney or an appraiser, the decision's easy: go with the appraiser," Deutsch says. In Washington, eminent domain proceedings deal primarily with determining fair market value. "And the only one … qualified or taken seriously on that issue would be an appraiser." Most condemnation battles are fought over pricing, he adds. "There are sometimes battles where they government's using property for a purpose that is beyond a public use, or they're taking more property than they need for that use. But I would say issues and cases like that come up maybe one out of 100—not very often."
When Do You Need an Attorney?
For straightforward cases, such as when a government claims a whole plot for a road project, Deutsch says, property owners likely don't need an attorney. But not all cases are black and white. "You might have a little retail strip building with parking out front, and the government's widening the road, and they're taking half your parking," he explains. "So that's not a straightforward appraisal question … because if they're built according to code, they would have more parking." When a case does get more complicated, it's important to have an experienced
Washington eminent domain attorney
to help you navigate the laws and defend your rights. The cost of hiring an attorney varies depending on the case. "I can say I've resolved cases for property owners for less than $500, and if we've gone to court in a trial, it's maybe been a couple hundred thousand. Of course, those kinds of cases, that's a full trial, and you wouldn't do that for a small acquisition," he adds.
Other Things You Should Know
If you intend to challenge eminent domain, you should be mindful of what actions you take regarding the property itself. "If your roof is leaking, you've got to throw a patch on it, but don't put on a new roof," Deutsch says. "Don't spend a whole lot of money at that point because you probably won't recover a lot of it." Similarly, trying to get a lower tax assessment could conflict with getting a higher price in condemnation proceedings. Deutsch also advises property owners try to settle rather than go to court. "Be prepared to make [your] best arguments, but be prepared to compromise to avoid the cost and risk of litigation. It's the best system out there, our court system, whether it's judge or jury, but it's still a flip of a coin."
What do I do next?
Enter your location below to get connected with a qualified attorney today.
Attorney directory searches
Helpful links
Find top lawyers with confidence
The Super Lawyers patented selection process is peer influenced and research driven, selecting the top 5% of attorneys to the Super Lawyers lists each year. We know lawyers and make it easy to connect with them.
Find a lawyer near you