Employment Discrimination Based on Criminal History
The legal protections relating to background checks in Massachusetts
on December 14, 2017
Updated on January 20, 2023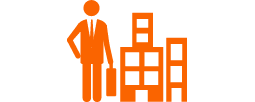 Pursuant to Massachusetts state law, if you're convicted of a crime, that information may be used by a current or potential employer in making employment decisions during the hiring process. In most cases, however, you can have the record of your conviction sealed after a designated period of time—allowing a fresh start for employment applications. Once your record has been officially sealed, any hiring or firing decision based on a criminal conviction is illegal.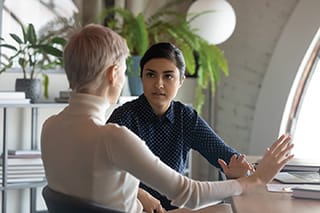 Boston employment attorney Philip Gordon explains that under Massachusetts law, an employer may not base an employment decision on arrest records of job applicants that did not result in conviction, nor on a sealed conviction record. This used to be more straightforward than it is today, due to the availability of criminal history information on the internet. "You can often find older criminal information on websites," says Gordon. "The official system may not produce a criminal history record because it has been sealed, but you don't need to do a background check—just Google them; you can do it in five minutes, for free. But under the law, if it's sealed, it can't be used as the basis for an employment decision."
Where your record is not sealed, it's not uncommon for an employer to base a decision on your criminal history when making hiring decisions. When this occurs, however, the record might be incorrect. "There are lots of records that are wrong," Gordon says. "There might be an arrest that's still there and shouldn't be, or a misdemeanor criminal offense that was written up as a felony conviction, a record that belongs to someone with a similar name, or all sorts of errors in a person's background check information."
How You're Protected from Background Checks
Criminal background checks trigger protections under the federal Fair Credit Reporting Act (FCRA). "Background checks are considered consumer reports for the purposes of FCRA and the Massachusetts Credit Reporting Act," says Gordon. The FCRA requires a number of notifications and steps before adverse action may be taken, which Gordon summarizes as comprising "what they call the two-step—a two-step adverse action process":
The employee or applicant must be provided a copy of the background check report relied upon.
The employer must provide a copy of the summary of rights under FCRA, as well as the name, address and phone number of the screening company that did the report.
The employee or applicant must be advised of their right to dispute the report, and provided a reasonable period of time to respond before the employer takes an adverse action. (In 1997, Gordon notes, the FTC ruled that five days was "reasonable.")
If you didn't receive the proper notices under FCRA or MCRA, you can bring an action against the employer. "Everybody needs the right paperwork," Gordon says. "Some employers hire thousands of employees on an annual basis, and they may owe everybody $1,000 for their failure to provide proper notification when conducting background checks."
In addition, if you correct the record and can show that no criminal conviction exists, then the employer may be liable for a negligent hiring practice for relying on information that turns out to be erroneous.
Another consideration in this realm is unlawful discrimination. "Under Title VII," Gordon explains, "we know that, because incarceration rates are higher for African-Americans and Latinos, blanket policies of excluding anyone with a record could be discriminatory." If something does come up in your conviction history, further questions need to be explored regarding its relevance to the job you're applying for. Things to assess include the nature and gravity of the conviction, the amount of time that's passed, and the nature of the job. "Also," says Gordon, "the employer should give the applicant a fair chance to explain the circumstances."
If you do have a conviction on your record, Gordon recommends being honest. "If a Google search is going to turn something up about you, just explain it," he says. "It doesn't have to be fatal; it just has to be dealt with."
If you have questions about a criminal record affecting your employment, it's important to seek legal advice from a law firm or an experienced employment law attorney who represents workers. For more information about this area, see our overviews on employment law for employees and discrimination.