Can My Employer Force Me to Work During 'Shelter-in-Place'?
The law offers some potential protection, but there's no easy answer
By Katrina Styx | Last updated on May 3, 2022
Use these links to jump to different sections:
As more states enact "shelter-in-place" or "stay home" orders to combat the COVID-19 pandemic, many workers find themselves faced with a difficult question: can their employers force them to work when the government tells them to stay home?
Unfortunately, the answer isn't an easy one. At a glance: "It depends," says John C. Cook, an employment law attorney in Fairfax.
Wrongful Termination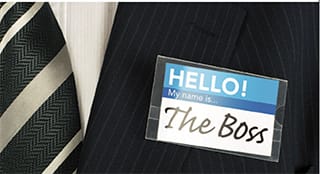 In Virginia, employees who are fired for not showing up to work during a "stay home" order may have a wrongful termination claim–specifically, a Bowman claim. "What that case says is that, essentially, you cannot be fired for engaging in certain statutorily protected rights," Cook says. "In that particular case, it was the statutory right as a shareholder in the business to vote your shares without duress. But I think [it can be interpreted as], you can't be required to break the law. And so we're kicking around the idea here that if your employer is telling you that you must violate the governor's stay-at-home order, and you're fired for that, that might be a Bowman claim."
But there are some significant challenges with this argument. Attorneys will need to determine what parts of the order are law and what parts are just guidance. For example, while the order does suggest people with any symptoms of any illness should stay home, "I don't think the order says 'If you get up and cough in the morning or have the sniffles, by law you're prohibited from going to work to prevent the spread of Covid-19,'" Cook says.
Another challenge has to do with the exceptions to the working conditions, such as workers who are employed in industries that are deemed "essential" and as such are not subject to the restrictions.
What if I Don't Know if it is an Essential Business?
Some businesses have workplace hazards, such as medical, first responders, construction and grocery stores are clearly identified as essential. But what about those that aren't so clearly defined, or businesses that aren't essential but are still allowed to open? That's another challenge, because the governor's executive order is "somewhat vague," Cook says.
If an employee is told to work in a store that is allowed to open, and raises concerns that the store has more than 10 customers inside or people coming up to the cashier aren't practicing social distancing, and is told to work anyway, "I think that is potentially actionable," Cook says.
One of the biggest problems with these sorts of issues, though, is simply timing. A Bowman claim can't be made until after an employee is terminated from their job. "So it doesn't help you too much before you're fired," Cook says.
What Are My Options Right Now?
Before a conflict between an employee and employer becomes a termination, employees can leverage their leave of absence and sick time rights. The Family and Medical Leave Act (FMLA) stipulates that employers with 50 or more employees must provide "90 days of unpaid leave to take care of yourself or a family member, for any medical reason," Cook says. "It doesn't have to be COVID-19."
For midsize and small businesses, the Families First Coronavirus Response Act requires certain employers to provide up to 80 hours of paid sick leave for coronavirus related concerns. But determining what qualifies for the sick leave policies can be complicated.
"What if you have a head cold and you're not going to the doctor because you don't need to and, quite frankly, you're afraid to walk into the doctor's office?" Cook says. "You're reading the Centers for Disease Control and Prevention (CDC) guidelines and you're saying, 'I should not go to work.' Are you entitled to paid sick leave? Can you claim that the head cold is related to symptoms of COVID-19 because your decision to stay home is related to the health conditions? … I think you could make the argument that it's related and there is a risk of exposure by close contact. But that is not 100% clear."
Another possible protection comes from the Americans with Disabilities Act. "Extended leave and telework can be reasonable accommodations under the ADA that an employer has to give," Cook explains. "However, you only have to give those accommodations if the employee is a qualified person with a disability."
Even workers who are at high risk of COVID-19 related illness, such as those with asthma or a compromised immune system, may not qualify for ADA protections. "Because your everyday life separate from COVID-19 is not affected enough," Cook says. "And if that's the case, then you're not entitled to an accommodation because, even though in this specific circumstance of the public health emergency you need an accommodation, you don't get in the door in the first place because you don't qualify."
Answers Will Take Time
While employees do still have some options now, it will take time for the courts to determine clear answers on the legality of forcing workers to show up during a "stay home" order. "It is a difficult challenge, I think," Cook says. "And I don't think there's an easy answer, and there's not a clear answer because we're not going to know, maybe for a few years, whether there is a Bowman claim here."
For information on more legal questions regarding COVID-19, health care, COVID-19 vaccines or COVID-19 testing. Visit FindLaw's legal center, or find more articles on superlawyers.com/articles (search for COVID-19).
What do I do next?
Enter your location below to get connected with a qualified attorney today.
Attorney directory searches
Find top lawyers with confidence
The Super Lawyers patented selection process is peer influenced and research driven, selecting the top 5% of attorneys to the Super Lawyers lists each year. We know lawyers and make it easy to connect with them.
Find a lawyer near you