What to Do If You Face a Sexual Harassment or Wrongful Termination Lawsuit
How employers should respond if they face a claim
By Super Lawyers staff | Reviewed by Canaan Suitt, J.D. | Last updated on March 6, 2023
Use these links to jump to different sections:
A business or organization is only as strong as its relationships with its employees. Unfortunately, even a well-run company may face a dispute from a current or former staff member. When the disagreement rises to the level of employment discrimination—such as when allegations of sexual harassment or wrongful termination have been raised—employers must take the issue seriously.
Facing a sexual harassment claim or wrongful termination lawsuit from an employee can be confusing, overwhelming, and even frustrating—especially if you believe that the allegations are unfounded or without merit. Complaints must be handled in the proper manner. An employment law or wrongful termination lawyer can help determine the best course of action in any given case.
What Constitutes Sexual Harassment?
The Equal Employment Opportunity Commission (EEOC) defines sexual harassment as the harassment that occurs because of a person's sex. In many cases, these claims involve allegations of sexual behavior or conduct, though such conduct is not legally required for there to be sexual harassment.
In fact, sexual harassment can be somewhat difficult to define in practice because it comes in a wide array of different forms. It covers everything from offensive sexual comments to direct propositions for sexual favors. Under federal law, workplace sexual harassment cases fall into two distinct categories: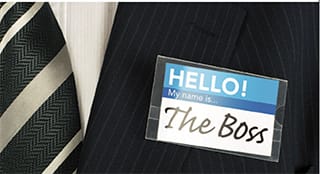 Quid Pro Quo Sexual Harassment: Quid pro quo sexual harassment occurs when an employee is asked to give sexual favors or accept sexual advances in exchange for some form of benefits in the workplace. The term covers works in both directions—meaning an employee can bring a quid pro quo sexual harassment claim if they were offered a promotion in exchange for sexual favors or if they were pressured into giving into a sexual advance to avoid being fired or otherwise punished. It does not matter if the employee consented to or refused the proposition. The act by the supervisor is what constitutes sexual harassment.
Hostile Work Environment Sexual Harassment: A hostile work environment is one in which an ordinary employee would feel unwelcome, intimidated, or uncomfortable based on a protected characteristic. In hostile work environment sexual harassment cases, an employee must prove that they were subject to conduct/behavior that was so severe or so pervasive that it made it unreasonably difficult for them to perform in the workplace. Hostile work environment claims can be especially complex, because different parties may not always see eye to eye on what type of behavior is inappropriate.
It is important for employers to understand the limits of the legal defenses that can be raised in sexual harassment cases.
As an example, it is not a valid legal defense to argue that the perpetrator had "no ill will" towards the sexual harassment complainant. The effect of the alleged workplace conduct is what matters, not intent of the alleged harasser.
Likewise, an employer cannot necessarily escape liability in a sexual harassment lawsuit by arguing ignorance. Businesses and organizations have a proactive responsibility to protect their employers. A company that negligently allows sexual harassment to occur and persist could be held liable in a lawsuit.
What to Do If You Face a Sexual Harassment Lawsuit
All employers should have comprehensive knowledge of their rights and responsibilities according to state and federal workplace regulations. The primary federal statute prohibiting job-related sexual harassment is Title VII of the Civil Rights Act of 1964. This law applies to all public and private sector employers with at least 15 total employees.
Beyond Title VII, many companies and organizations are also governed by state-based sexual harassment and workplace discrimination regulations. In many jurisdictions, companies with fewer than 15 employees are covered by state-level sex harassment laws. Employers facing a sexual harassment claim must take the matter seriously. Here are six basic steps to take if you are facing a sexual harassment complaint:
Treat the Complainant With Due Respect: One of the biggest mistakes that an employer can make is to blow off or otherwise mistreat a worker who raised a sexual harassment complaint. Even if you believe that their report of harassment is frivolous, misleading, or outright false, the person bringing the claim should be treated with the highest level of respect. Failure to do so could cause serious legal problems.
Make Sure All Appropriate Parties are Notified: Once sexual harassment allegations have been reported within the company, it is imperative that all appropriate parties are notified. Some employers facing sexual harassment complaints run into problems because they struggle to accurately share information with key parties. Everyone in the chain of authority needs to know what is happening—from executive to HR managers to insurance companies.
Consult With an Employer Defense Attorney: An employer facing a sexual harassment claim should seek professional guidance and support. The best way to defend an employment lawsuit will always depend on the unique circumstances of the case. There is no one-size-fits-all solution to an employment law matter. A wide range of factors must be considered. An experienced employment law attorney will review the allegations and help your company navigate the matter.
Promptly Investigate the Allegations: Employers have a legal obligation to investigate reports of sexual harassment in a prompt manner. A proper investigation is to the benefit of the employer. One of the biggest mistakes that a company can make is waiting too long to investigate a sexual harassment claim. Not only could you lose out on key information that may help support a defense, but a delayed or sloppy investigation may be used as additional evidence of animus against the complainant. Only when an employer has a clear, in-depth, and objective understanding of exactly what occurred will it be in a position to effectively navigate the legal claims process.
Cooperate With the EEOC or Any State Agency: Depending on how the employee has decided to pursue legal action, a company or organization facing a sexual harassment claim may be contacted by the Equal Employment Opportunity Commission (EEOC) or by a state or local regulatory body. Employers should always be ready to cooperate with the investigative efforts of these agencies. That is not to say that the EEOC or a state agency is necessarily a disinterested party, but it can be a problem if an employer is seen as non-responsive to the inquiries of the agency.
Consider Options for Resolving the Matter: Finally, individuals with decision-making authority should carefully review the allegations, the evidence, and all other material factors to determine the best course of action. Every sexual harassment case is different. In some cases, it may be advisable to work towards a settlement of the employment claim. In other cases, a strong and focused legal defense may be warranted. With a narrow focus on the facts, an employer defense lawyer will devise the right strategy.
What Qualifies as Wrongful Termination?
Businesses and organizations know what is best for their firm. Companies need flexibility to most effectively operate and serve their stakeholders. Most of the country operates under the at-will employment doctrine—a legal theory that gives employers wide latitude to make their own personnel decisions. Without an employment contract stating otherwise, an employer-employee relationship is presumed to be 'at-will'. This means that either party can end the relationship at any time and for virtually any reason. Employers do not need "just cause" to terminate an at-will employee.
That being said, there are very important limitations to an employer's authority to terminate or discharge workers. An employee cannot be removed for an illegal reason. A wrongful termination occurs when an employee has been fired or laid off in violation of state law, federal law, or a valid employment contract. Notably, employees cannot be removed on discriminatory grounds (sex discrimination) or retaliatory grounds (because they filed or supported a sexual harassment claim).
What to Do If You Face a Wrongful Termination Claim
A wrongful termination lawsuit must be taken seriously. While employers do have considerable discretion to remove workers, they also face a considerable liability risk if a termination is determined to be wrongful under state or federal law.
Even if you are convinced that a wrongful termination lawsuit is baseless, it would be a mistake to simply brush it off as no big deal. Businesses or organizations facing a wrongful termination lawsuit from a former employee should do the following four things:
Take the time to understand the nature of the allegations;
Gather and organize all relevant documentation, including evidence that supports permissibility of the termination;
Consult with a knowledgeable employement lawyer; and
Consider all options to defend or otherwise resolve the case.
Every wrongful termination case carries its own unique set of facts and circumstances. The proper way to respond to a wrongful termination lawsuit will depend on many different factors—including the strength of the evidence and the possible downside liability risks facing the company. Employers can benefit from professional legal representation. A law firm or experienced employment attorney can offer legal advice and help your company or organization prepare an effective response.
What do I do next?
Enter your location below to get connected with a qualified attorney today.
Additional employment law - employer articles
State employment law - employer articles
Related topics
Attorney directory searches
Find top lawyers with confidence
The Super Lawyers patented selection process is peer influenced and research driven, selecting the top 5% of attorneys to the Super Lawyers lists each year. We know lawyers and make it easy to connect with them.
Find a lawyer near you