How to Protect Yourself if You're Cohabiting in New Jersey
Certain legal documents can save your property, children and estate
By Judy Malmon, J.D. | Reviewed by Canaan Suitt, J.D. | Last updated on March 28, 2023
Use these links to jump to different sections:
While marriage remains the traditional route for American couples who live together, have children, purchase real estate, and plan to remain together, there is a growing trend that presents an alternative.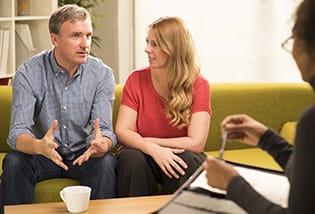 From 2007 to 2016, the rate of people in cohabiting relationships has steadily increased, particularly among those over age 50.
There are a number of benefits for couples entering into a legal marriage—however, most can be available to unmarried partners, as well.
If you're cohabiting and intend to remain unmarried for an extended period of time, it's wise to make arrangements to protect yourself and your partner, as well as any children you may have together. Note that New Jersey does not recognize common law marriage (laws conferring the benefits of marriage without a ceremony or exchange of vows), although it does provide for registration of a domestic partnership for couples over age 62.
Property Interests and Legal Rights
If you and your partner own, or plan to own, property together, it's important to establish clear guidelines and written agreements as to ownership.
For example, if you purchase a home together and each contribute to the mortgage, be sure the deed reflects your intentions. You may hold property as tenants in common, granting to each a one-half interest that can be passed to heirs or sold separately. This is the default title for unmarried co-owners under New Jersey law. Alternatively, you may name yourselves as joint tenants with a right of survivorship, allowing property to pass without a will.
Similarly, spell out all your agreements regarding both shared and separate property, including bank accounts, cars, savings and investments, retirement, health insurance, household items and gifts.
Many lawyers recommend drawing up a cohabitation agreement, which can establish terms for how you manage financial and joint venture details of your relationship, what interest each partner has in the other's income and property, and how you will divide your assets and debt should the relationship end, including whether one partner will receive support from the other.
This kind of agreement can be extremely useful in filling many gaps covered under marital law, as well as day-to-day matters like how monthly bills and living expenses will be paid.
Paternity and Parenting
You and your partner may have children together, or you may have children from prior relationships. Agreements about your respective responsibilities for children should be covered in an agreement, as well, although New Jersey law applies the same custody, child support and visitation rights and obligations whether parents are married or not.
One key distinction for unmarried couples is that there is no presumption of paternity; it must be established legally. The best and most straightforward way to do this is for the father to sign the birth certificate immediately following birth. Parents may also agree to paternity.
Where a child is biologically related to only one of the partners, there will be no legal parental relationship unless the second parent legally adopts the child (just as with a married stepparent).
Estate Planning
It's critical to cover your bases when cohabiting in planning for aging, disability and death because the default in a non-marital partnership is that you have no legal relationship. You will need several key documents to establish one:
Will. Without a will, New Jersey law governs who inherits your assets— your children, parents, siblings, or other nearest blood relative. Even more importantly: If you have children under the age of 18, you may designate in your will whom you wish to serve as guardian upon your death.
Durable Power of Attorney. This document will allow your partner to access your financial accounts and take care of bills in the event of your incapacity.
Durable Power of Attorney for Health Care/Advance Directive. Also in the event of your incapacity, allows your partner to make health care decisions on your behalf and provides guidance as to your wishes.
Beneficiary Designations. Naming a beneficiary on retirement accounts, insurance and other assets allows these items to transfer to the named person without having to go through probate, whether or not you have a will.
If you're in an unmarried cohabiting relationship, the best way to protect your mutual interests is to discuss these legal protections with a law firm and an experienced family law attorney or new jersey divorce lawyer.
For more information on this area, see our overview of family law.
What do I do next?
Enter your location below to get connected with a qualified attorney today.
Additional Family Law articles
Attorney directory searches
Find top lawyers with confidence
The Super Lawyers patented selection process is peer influenced and research driven, selecting the top 5% of attorneys to the Super Lawyers lists each year. We know lawyers and make it easy to connect with them.
Find a lawyer near you