How to Get a Visa to Study in the U.S.
Foreign students looking to study in Massachusetts shouldn't overlook the requirements
on August 15, 2018
Updated on January 26, 2023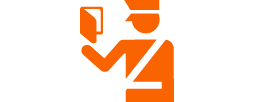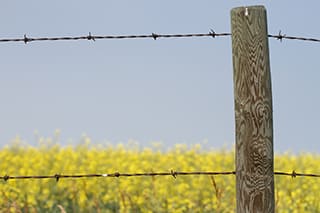 As of 2018, there are well over 1 million international students who have come from abroad to study in the U.S. To get here, these students must obtain a nonimmigrant visa. The most common type of U.S. student visa is the F-1 student visa, which allows foreign students to enroll as a full-time student at a U.S. school. The M-1 visa is nearly the same, but allows the student to enroll at a vocational school and receive practical training from a U.S. institution. However, many students—and others—also come into the country as exchange visitors on the J-1 visa. Students should review the requirements for each to determine which program gives them the best opportunity to study in the U.S.
How To Start the Process
The first step of the visa application process for students wanting to pursue the F-1 visa or M-1 visa is to gain enrollment to a U.S. school. Once accepted, the student must file a form titled I-20, Certificate of Eligibility for Nonimmigrant Student Status, with the U.S. Department of Homeland Security. The U.S. school will assist the student in providing information for the form. The student then files the application for F-1 or M-1 visa, filling out form DS-160 online with the U.S. Department of State. The last step is preparing for and attending the visa interview appointment near the student's foreign consulate or embassy.
Requirements for F-1 or M-1 Visa
Students have additional requirements to meet under the law to obtain the F-1 or M-1 visa status. Those requirements for the student visa application include:
Admission to an approved school
Residence in a foreign country with no intention of abandoning, meaning their intent is to stay in the U.S. only temporarily
Bona fide student, meaning the student is not here for another reason, like to get a job or find a spouse
Qualified to pursue a full course of study, meaning the student can demonstrate they are qualified for the program enrolled in and possess adequate English language skills
As mentioned, the program must be a full-time course of study, not part-time. Students who lack the necessary English language proficiency can still qualify by supplementing their U.S. education with courses in English, but that coursework should not be so substantial it adversely affects their ability to meet the requirements for their primary course of study.
The F-1 or M-1 visa applicant must also demonstrate they sufficient funds for their education and living expenses while studying in the U.S. Applicants must show through documented proof they have the assets and income to pay for their education. Applicants can rely on student loans, grants and scholarships they obtain through their school, but cannot rely on prospective earnings through part-time employment or work-study.
The J-1 Visa Process
The J-1 visa classification is for "exchange visitors." These are visitors who come to the U.S. through an approved U.S. exchange program. The purposes of those exchange programs are generally either: teaching, studying or receiving training, academic program or conducting research and/or consulting.
There are many similarities between the F-1, M-1 and J-1 visas. Many students come to the U.S. through exchange programs, like students under the F-1 and M-1 visa programs. But there are some differences between these visas, too. J-1 visa applicants don't have the same burden to show they can pay for their schooling, and J-1 visa applicants must meet a stricter requirement for showing residence in their home country prior to getting the visa.
Although qualification for the student visas are typically less strict than other non-immigrant visas, the U.S. government often denies student visas. Often those denials are final and not appealable. Applicants who want to ensure the best chance of a successful application should contact an experienced Massachusetts immigration attorney before submitting their visa application.
For more information on this area of law, see our immigration overview.