Human Trafficking: What Are U-Visas and T-Visas?
And how you secure one in Rhode Island
on September 23, 2020
Updated on January 26, 2023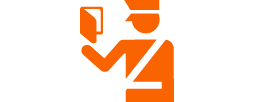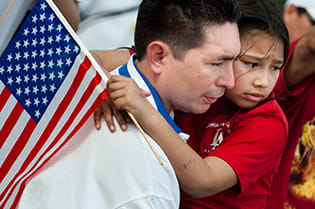 In 2000, the U.S. Congress passed the Victims of Trafficking and Violence Prevention Act. This law created two new types of visas, known as U Nonimmigrant Status Visas (U-Visas) and T Nonimmigrant Status Visas (T-Visas). Both visas were designed to encourage victims of human trafficking and other serious crimes to cooperate with a law enforcement agency in the prosecution of human trafficking offenders.
If you are a non-citizen currently residing in Rhode Island, a U-Visa or T-Visa can help you stay in the United States legally. But first you need to understand the general eligibility requirements for each visa type, which are described below. A qualified Rhode Island immigration attorney can provide you with more specific legal advice for your particular situation.
T-Visas: Protection for Victims of Human Trafficking
The T-Visa is intended for victims of "human trafficking," which is defined in U.S. and international law as the "use of force, fraud, or coercion to obtain some type of labor or commercial sex act." In many cases, human trafficking is the equivalent of forcing a person into slavery.
As an initial matter, a person can only apply for a T-Visa if they arrived in the United States as the result of human trafficking activity. This includes scenarios where a person is the victim of criminal activity and entered the U.S. voluntarily based on force or deception by the trafficker. The law does not require proof that the victim had advanced knowledge they would be the subject of trafficking before arriving in Rhode Island.
At the same time, an adult seeking a T-Visa will need to show that they were ultimately subjected to a crime of human trafficking, which requires proof of the following three elements:
Process – There was a "recruitment, harboring, transportation, provision, or obtaining of a person for foreign labor contracting services."
Ways and Means – The trafficker engaged in "force, fraud, or coercion for the purposes of subjection to involuntary servitude, peonage, debt bondage, or slavery."
Goal – The trafficker obtained a tangible objective with the victim, such as forcing them into prostitution, pornography, or sexual exploitation.
Note that if the alleged victim is a child, they only need to prove the "process" and "goal" elements described above. Adult victims, however, must prove all three elements.
U-Visas: Protection of Crime Victims
In contrast to T-Visas, the U-Visa more broadly applies to victims of certain crimes who have "suffered substantial physical or mental abuse" due to a qualifying criminal activity. In order to receive a U-Visa, the applicant must actively assist law enforcement in the prosecution of the qualifying crimes. If granted, the U-Visa certification lasts for up to four years, and the recipient may later apply for permanent residency (green card) in the United States.
Although T-Visa applicants may also need to provide assistance to law enforcement, the requirement for U-Visa applicants tends to be much stricter. Furthermore, while T-Visa applicants do not need to show they suffered physical or mental abuse, they must still demonstrate they would face "extreme hardship" if forced to leave the U.S.
Once again, it is imperative to speak with a qualified Rhode Island immigration attorney if you think you may qualify for either a T-Visa or U-Visa. An attorney can help you with the application process.