An Overview on Immigration Law
Navigating one of the most complicated areas of law
on February 10, 2020
Updated on March 30, 2020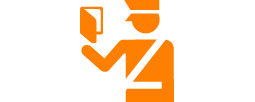 Immigration law comes into play in myriad scenarios: when couples get married and wish to live together in the United States; when U.S. citizens want to bring their family member to live with them;when employers wish to bring qualified individuals to work for them in the United States. There is also an area of immigration law dedicated to refugees and asylum seekers.
Immigration is primarily under the control of the federal government, and is made up of complex laws and regulations. Navigating these laws can be overwhelming, as immigration is perhaps one of the most complicated areas of law.
Overview
A U.S. immigrant is a person born outside of the United States and then admitted to live in the U.S., permanently, as a lawful permanent resident. Immigrants are typically admitted through one of three processes: family-based immigration, employment-based immigration or through the annual diversity visa lottery. People residing outside the United States may also be admitted through the asylum process if they meet the requirements to obtain refugee status.
When someone applies for an immigrant visa, they must submit information that is reviewed by immigration services. Required information includes criminal history, residence and employment history, and familial information. The application also requires specific documentation, including a copy of a birth certificate and medical records.
Family-based Immigration
If you are a United States citizen or a lawful permanent resident, you can file a petition with the United States government to allow your family to immigrate to the United States. There are two groups of family members who are eligible for family-based immigration: immediate relatives and members of family preference categories.
Immediate relatives include the following family members of U.S. citizens:
Spouses
Unmarried children under 21
Orphans adopted abroad
Orphans to be adopted in the U.S.
Parents who are at least 21
The following groups of other family members can be admitted through family-based immigration if they are not otherwise inadmissible:
Unmarried children of U.S. citizens
Spouses, minor children and unmarried children over 21 of lawful permanent residents
Married children of U.S. citizens and their spouses and minor children
Brothers and sisters of U.S. citizens and their spouses and minor children
There is no limit on the number of visas issued to immediate family members. All other family-based visas are subject to immigration laws that set a limit on the number of visas available and the number of visas that will be issued for each country.
Employment-based Immigration
Citizens of foreign countries (foreign nationals) can become lawful permanent residents through U.S. employment. The employer seeking to sponsor an immigrant must follow specific requirements to demonstrate that there is an absence of qualified U.S. workers. Employment-based immigration laws create three preference categories.
First Preference
Employment-based immigration priority goes to foreign nationals with extraordinary ability in science, arts, education, business or athletics. Also included in this preference category are outstanding professors and researchers, as well as some multinational managers and executives.
Second Preference
This preference category includes foreign nationals who hold advanced degrees or have exceptional ability.
Third Preference
The final employment-based preference category is for skilled workers, professionals or other workers.
Refugees and Asylum
A refugee is a person who has been forced to leave their country because of war, persecution or natural disaster. To qualify for refugee status, you must show you have a 'well-founded fear of persecution' on the basis of race, religion, membership in a social group, political opinion or national origin. You may only seek refugee status from outside the United States.
Asylum, on the other hand, is available to people who meet the definition of a refugee but are already in the United States. In other words, an asylum applicant must show a well-founded fear of persecution on the basis of one of the five grounds listed above. People seeking admission at a port of entry may also apply for asylum.
Bars to Admissibility
There are some situations where you may be deemed inadmissible and will not be allowed to enter the United States. General categories of inadmissibility include:
Health
Criminal activity
National security
Public charge
Lack of required labor certification
Fraud and misrepresentation
Prior removals
Unlawful presence
If you believe you are inadmissible, you may want to speak with an immigration lawyer to determine whether you qualify for a waiver.
Common Questions
Below are some common questions you might want to consider when meeting with an attorney.
How do I become a legal resident of the United States?
How long will it take for my family members to get their visas?
How do I get a visa for my fiancé? 
Do I qualify for an immigration waiver?
Finding the Right Attorney for Your Needs
It is important to approach the right type of attorney—someone who can help you through your entire case. To do so, you can follow this link to the Super Lawyers directory and use the search box to find a lawyer based on your legal issue or location. To help you get started, you may want to consider looking for a lawyer who specializes in immigration law.
Why Should I Talk to a Lawyer?
Immigration law is full of requirements, and a lot of exceptions to those requirements. There are specific steps you will have to follow, and mistakes can significantly delay your immigration case. An experienced lawyer will help you avoid making mistakes, and can also help determine whether you will need to apply for a waiver or not.
A lawyer will further be able to anticipate potential problems with your case and advise you on how to approach them. He or she may even be able to help you avoid potential problems altogether. Your lawyer will also keep track of deadlines and file all the paperwork with the necessary courts and agencies, giving you one less thing to worry about.
Why Super Lawyers?
Super Lawyers is a rating service of outstanding lawyers from more than 70 practice areas who have attained a high degree of peer recognition and professional achievement. The patented selection process includes independent research, peer nominations and peer evaluations. The objective is to create a credible, comprehensive and diverse listing of outstanding attorneys that can be used as a resource for attorneys and consumers searching for legal counsel. As Super Lawyers is intended to be used as an aid in selecting a lawyer, we limit the lawyer ratings to those who can be hired and retained by the public. You can learn more about the selection process here. 
Other Featured Articles
Houston attorney Charles Foster explains how to help a family member immigrate to …
New Yorkers are still able to dream