What is Considered Secondary Liability in California?
The policies and punishments of indirect copyright infringement
By S.M. Oliva | Last updated on January 26, 2023
Use these links to jump to different sections:
California
is known around the world as the heart of the global entertainment industry. Television, movie, and music production constitute a significant portion of the Golden State's economy. The general rule to protecting these critical industries are intellectual property laws, specifically copyright statutes that protect creative works from unauthorized copying and distribution.
Direct Infringement vs. Secondary Liability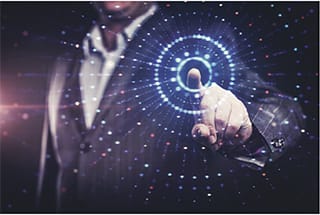 Copyright is a matter of federal rather than state law. Copyright infringement itself can be direct or indirect. Indirect infringement is also known as "secondary liability." Federal law does not expressly define the scope of secondary liability. Rather, it is primarily an outgrowth of numerous court decisions that have created a common law of secondary liability. "Indirect copyright liability started in dancehalls back in the 1920s," says David Nimmer, an
intellectual property attorney
at Irell & Manella in Los Angeles. "Performers put on infringing music, and the dancehalls said, 'We're not responsible—we told them to not infringe any copyright, and they're independent contractors.' The courts rejected that stance, and said that if there's an ability to supervise and a profit from the activity, a dancehall will be held indirectly liable." Secondary liability covers situations where a person does not directly violate a copyright holder's rights, but nonetheless may be responsible for a third party's infringement. Secondary liability may be vicarious (i.e., you were legally responsible for someone who committed direct or contributory infringement). In the latter case, secondary liability attaches if you had knowledge of the third party's infringement and took some action that encouraged, caused, or contributed to the infringing actions. The Supreme Court has also recognized a cause of action for secondary liability when someone provides a platform or specific technology designed to promote direct infringement on copyrighted work. The Court announced this rule in a 2005 case where the plaintiffs, a group of copyright holders, sued two companies that distributed free file-sharing software. The
Court held
"that one who distributes a device with the object of promoting its use to infringe copyright, as shown by clear expression or other affirmative steps taken to foster infringement, is liable for the resulting acts of infringement by third parties." "The perfect example of a blockbuster case involving indirect liability was Napster," adds Nimmer. "Any copyright infringement going on was between User A and User B; what Napster did was provide a repository where people could go link up, one to another. That was held to be copyright infringement." This does not mean that anyone who distributes software or hardware that may be used for copyright infringement is subject to secondary liability under California law. But if you market a product or service towards users who are known to engage in copyright infringement, or if you fail to install features designed to diminish the risk of infringement–-or even indirectly profit off third-party infringement—than you may be liable. A court will ultimately look towards your overall objective and whether it is consistent with the copyright laws.
Actual vs. Statutory Damages
Since the copyright statutes themselves make no distinction between direct and secondary liability, the legal penalties are essentially the same. What does this mean in practice? The federal Copyright Act provides for two kinds of civil damages: actual damages sustained by the copyright holder, which include any profits made due to the infringement; and statutory damages, which are authorized by statute. Statutory damages are where secondary liability can prove costly. By law, a court can award statutory damages of between $200 and $150,000 per violation. So, for instance, if you are found liable for facilitating 1,000 illegal downloads of a copyrighted song, in theory you could be ordered to pay $150 million in statutory damages. Of course, the actual award will depend on several factors, notably whether the infringing acts were "committed willfully." For more information on this area of law, see our
intellectual property
overview.
What do I do next?
Enter your location below to get connected with a qualified attorney today.
Additional Intellectual Property articles
Related topics
Attorney directory searches
Helpful links
Find top lawyers with confidence
The Super Lawyers patented selection process is peer influenced and research driven, selecting the top 5% of attorneys to the Super Lawyers lists each year. We know lawyers and make it easy to connect with them.
Find a lawyer near you