What You Need to Argue Unfair Competition in Connecticut
How the state's intellectual property laws define it
By Super Lawyers staff | Reviewed by Canaan Suitt, J.D. | Last updated on May 4, 2023 Featuring practical insights from contributing attorney Jonathan B. Tropp
Use these links to jump to different sections:
Every Connecticut business has certain intangible assets that are critical to its success. These intangible assets often take the form of intellectual property (IP).
Most IP is governed by federal law, including patents, copyrights, trademarks, and service marks. But there are additional state-level protections for items such as trade secrets and personal "publicity" rights.
Connecticut's Uniform Trade Secrets Act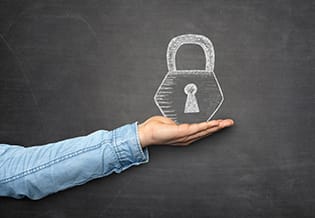 Most state law has adopted some form of the Uniform Trade Secrets Act, known locally in Connecticut as the CUTSA. This statute allows business owners to take legal action against anyone who engages in "misappropriation" of a trade secret.
But what qualifies as a trade secret?
CUTSA broadly defines it as any "information, including a formula, pattern, compilation, program, device, method, technique, process, drawing, cost data or customer list" that meets both of the following conditions:
The information has "independent economic value," whether actual or potential, based on the fact it is not "generally known" or "readily ascertainable"
The owner of this information has taken "reasonable" efforts "to maintain its secrecy"
Determining a Trade Secret
A common example of a trade secret is a "secret formula" used to manufacture a consumer product, such as the "seven herbs and spices" used to produce KFC's fried chicken.
In contrast, if your product relies on a widely known or common formula, that information would not qualify as a trade secret. Similarly, if you have information but do not take reasonable measures to prevent it from becoming public knowledge, you cannot seek relief under the CUTSA.
Jonathan B. Tropp, a commercial litigator with a focus on IP and technology cases at Day Pitney in New Haven, recalls a case he had years ago, where a former employee absconded with trade secrets that his client feared would then be misused. The burden for the employer, then, was to prove it.
"There are often things you can find: downloading of a substantial volume of information shortly before they leave, or emails that get left behind on their computer," says Tropp.
"If you have an employee who has left, and gone to another company, and all of a sudden the other company starts to do some things that look suspicious, it becomes pretty straightforward to draw the lines.
"What you then see the defendant argue is things like, 'You didn't actually adequately protect the trade secret, so you can't prevent me from using it.' Or, 'It was too easy to reverse engineer for it to be a trade secret.' Or, 'It was already publicly known.' You get arguments about the fact that it's not really a trade secret," Tropp explains.
You can take legal action to stop acts of "misappropriation." Misappropriation occurs when a person acquired the trade secret in a manner they knew was improper, or the trade secret was disclosed without the owner's express or implied consent by someone who used improper means to acquire the information.
The employer could sue the former employee to recover damages for the actual damages they sustained, as well as double that amount in punitive damages if the evidence shows the employee acted in a "willful and malicious" manner.
Another Law Addresses Unfair Methods of Competition
"Unfair competition is an extremely broad term, so it can encompass all kinds of things. Depending upon what your fact pattern is, it may bring one statute or common law rule to the fore or another," says Tropp.
"The Connecticut Unfair Trade Practices Act, called CUTPA is a statute that's similar to statutes that exist in many other states, but that is commonly asserted in connection with unfair trade practices. If you've got some anti-competitive behavior, then the CUTPA statute might come into play."
This law covers more ground than the CUTSA in that it bans any "unfair or deceptive acts or practices in the conduct of any trade or commerce." This means a violation of CUTPA may include more acts involving IP other than trade secrets.
"What these cases all have in common is that there is an underlying violation, so it's important to know what that is," says Tropp of CUTPA action.
"Mere breach of contract typically does not do it. In Connecticut, there are certain relationships that are excluded. So, for example, an employee who is seeking to sue his employer for age discrimination is probably not going to be able to add a CUTPA claim because it's viewed as a violation within the scope of that relationship and based upon a status, as opposed to something that affects consumers more widely.
"But if you have a violation of trade secrets, that will typically support a CUTPA claim. If you've got some anti-competitive behavior or antitrust violation, that would support a CUTPA claim. If you've got fraud, that will typically support a CUTPA claim."
CUTPA is very similar to statues in other states, Tropp says, citing Florida Deceptive and Unfair Trade Practices Act, Tennessee Consumer Protection Act, and Chapter 93A in Massachusetts. "They have material differences, but they're all directed to the same sets of behavior."
An experienced Conn. IP litigator can advise you further on whether you have a cause of action under CUTPA or CUTSA. Many attorneys provide free consultations, or count consultation fees towards their legal services. You can ask about attorney's fees upfront. For more information about this area, see our overview of intellectual property law.
What do I do next?
Enter your location below to get connected with a qualified attorney today.
Attorney directory searches
Helpful links
Find top lawyers with confidence
The Super Lawyers patented selection process is peer influenced and research driven, selecting the top 5% of attorneys to the Super Lawyers lists each year. We know lawyers and make it easy to connect with them.
Find a lawyer near you