Reposting Without Permission Could be a Costly Mistake
Digital rights and wrongs
By Carlos Harrison | Last updated on August 15, 2022
That cute cat photo you want to share with your Facebook friends? The inspirational Pinterest post your friend sent you? Or the photograph of the perfect sunset you want to use on your blog?
Beware before you share. Any one of them could potentially get you in copyright trouble.
"The internet did not change intellectual property law," says
Jorge Espinosa
, intellectual property attorney at Espinosa Trueba Martinez in Miami. "It just pumped it up and made it more complicated by making the transfer of information and creative work so much faster and so much more of a thoughtless process."
The basic rule of thumb with copyright law, says solo practitioner
Michael C. Cesarano
, based in Coconut Grove, is to assume a copyright exists.
"Unless you have something in writing that says you can do it, the law says you're not supposed to," he says. "I would definitely check every photograph that I got—or every sound clip, or whatever it happens to be that you're posting."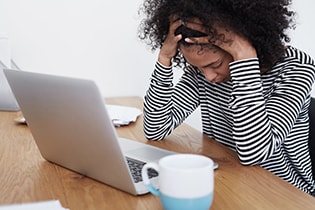 That may be as simple as going to the website the image—or music or text—came from, he says, to see if the copyright owner allows fair use, either freely or on a limited basis.
But it's your responsibility to make sure you have the right to use it in the way you intend, Cesarano cautions.
Otherwise, the owner might send you a takedown notice, asking you to remove the copyrighted material in question. Ignoring the notice, or refusing to comply, could lead to more serious action, including a lawsuit. And, even though that's not a criminal action, Espinosa says, "a registered-copyright lawsuit could have some fairly sharp teeth."
If the court determines that copyright infringement was willful, it could impose statutory damages of up to $150,000 for each copyrighted work used without permission.
"If it's truly innocent and if it's truly a one-time thing and it's non-commercial, the likelihood of a large statutory damage award is very remote," says intellectual property litigator
Ury Fischer
of Lott & Fischer in Coral Gables.
"Realistically, the courts will always apply the rule of reason," he says. "The damages are not punitive. It's not meant to teach a lesson, but … to fairly address any damage caused by the infringer."
Actually, many companies and business owners hope that people will share links to a copyrighted news article, for example. Social media sharing is, effectively, digital word-of-mouth and user-generated content. The more viral, the better.
But a photographer—or a company that sells stock photos—might not feel the same, especially if you're using it on a small business site or for other commercial purposes.
"There are companies out there whose entire business model is to scan the internet for digital fingerprints of photos that are protected by copyright that they have obtained the right to enforce from the original creator of the photo," Espinosa says. "And they contact you and demand a royalty payment, a settlement payment to avoid litigation and a takedown."
"They'll send you a bill for much more than it would have cost you to license it," he says. "And there's really not much of a defense that you have at that point. You either have to pay the license or you have to
hire a lawyer
. And, generally speaking, hiring a lawyer is going to cost you a lot more than paying the license."
What do I do next?
Enter your location below to get connected with a qualified attorney today.
Attorney directory searches
Helpful links
Find top lawyers with confidence
The Super Lawyers patented selection process is peer influenced and research driven, selecting the top 5% of attorneys to the Super Lawyers lists each year. We know lawyers and make it easy to connect with them.
Find a lawyer near you