Legal Considerations When You Transfer Intellectual Property Rights
An overview of IP transactions in Tennessee
By Super Lawyers staff | Reviewed by Canaan Suitt, J.D. | Last updated on March 8, 2023
Use these links to jump to different sections:
Intellectual property (IP) are items that are intangible yet have significant economic value.
In Tennessee, the most common types of intellectual property are copyrights, trademarks, patents, and trade secrets. These things can be bought, sold, licensed or transferred the same as real estate. But you need to understand how the applicable law works with respect to IP transfers—and, ideally, you need to work with an experienced Tennessee intellectual property lawyer who can help you with copyright protection.
Licensing vs. Assignment
One of the most important concepts in IP law is the difference between licensing and an IP assignment of rights.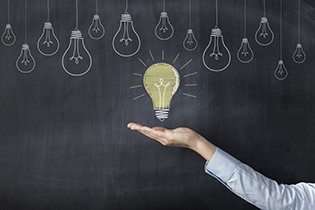 For example, let's say you write a book, an original work. Under federal copyright law, you own a copyright in the book the minute you place it in fixed form (though to enforce your rights as copyright owner, it's wise to register with the U.S. Copyright Office). The copyright itself will then last for the rest of your life plus 70 years after your death.
A company then approaches you and wants to acquire the rights to your book. You could either license the book to them or assign them the copyright.
Licensing IP Rights
With a license, there is usually a fixed period of time, after which any rights granted by the license revert back to you. For instance, say a company wants to license your book because they have plans to make a movie based on your story. You might sign a licensing agreement of your copyrighted work that is limited to the movie rights, and that if the company does not actually make the movie within the next 10 years, such rights will revert back to you.
Assigning IP Rights
When you assign IP rights, in contrast, you are making a permanent transfer. That is to say, the assigned rights do not revert back to the original owner or assignor. An assignment agreement often comes up in the context of "works for hire." For instance, if you wrote a book under a preexisting contract with a publisher, that might include an assignment of all rights in the book to that publisher, meaning you would no longer have any control over the work at all.
Assignments are also common when IP ownership rights are used as collateral in a business transaction. Say that movie studio wants to take out a loan to finance a movie based on your book. The studio might assign the rights you licensed it to the bank as collateral for the loan.
Why You Need a Lawyer to License IP
If you are involved in any business deal that involves a license or a trademark assignment of IP, you need to consult with a qualified attorney for legal advice.
A lawyer can do two things. First, they can ensure that any transfer agreement is a written agreement and complies with Tennessee and federal law. Second, an attorney with the legal know-how can help you perform due diligence before any deal is complete. This is especially important when you are acquiring IP, as a lawyer can conduct a proper investigation to ensure the person claiming to be the IP holder is the lawful owner, licensee, or assignee.
If you'd like to learn more on this area of the law, see our intellectual property law overview.
What do I do next?
Enter your location below to get connected with a qualified attorney today.
Attorney directory searches
Helpful links
Find top lawyers with confidence
The Super Lawyers patented selection process is peer influenced and research driven, selecting the top 5% of attorneys to the Super Lawyers lists each year. We know lawyers and make it easy to connect with them.
Find a lawyer near you