Applying for a Variance or Conditional Use Permit in Southern California
An overview of common zoning requirements and how to get them in SoCal
By Super Lawyers staff | Reviewed by Canaan Suitt, J.D. | Last updated on May 4, 2023 Featuring practical insights from contributing attorney Stephen A. Jamieson
Use these links to jump to different sections:
Land use and zoning regulations are laws that determine the immediate and allowable use of property.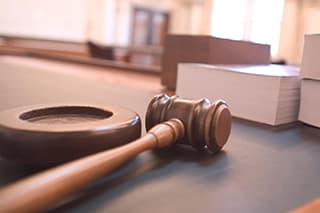 Zoning ordinances are a local matter. For example, Los Angeles has a zoning code governing development, size, shape, and use of property. Of course, the code can change, and you may be able to get a zone change if your intended use is not currently allowable in the zoning district.
However, getting land rezoned can be challenging. Fortunately, there are other options available. A business or homeowner may qualify for a variance permit or a conditional use permit. Here, you will find a general overview of variance permits, conditional use permits, and some key information that you will need to submit a successful application.
What is a Variance Permit?
Under California state law, a local zoning authority may grant a variance permit if the applicant would suffer a significant, disproportionate burden should the ordinary zoning rules apply.
In seeking a variance permit, an applicant should be prepared to explain in general:
The specific the nature of their project;
Why a variance is necessary;
How a hardship would be suffered without a variance; and
Why a variance is consistent with broader land use regulations.
What is a Conditional Use Permit?
A conditional use permit (CUP) is one that allows a business, developer, or property owner to engage in a certain type of land use, so long as it complies with explicit Conditions.
If approved, a CUP will come with a specific list of conditions that the applicant must satisfy to operate legally. In some cases, CUPs have an expiration date and will require a holder to re-apply, even though that may be illegal as CUPs are said to "run with the land." In seeking a conditional use permit, applicants should be prepared to explain in general:
Describe the specific nature of the project;
Explain the benefits of their project;
Clarify its consistency with the broad city or county planning code; and
Develop a proactive mitigation plan to allow for conditional use.
Do You Need a Lawyer?
Discretionary entitlements like variance permits and conditional use permits are, essentially, requests to deviate from a local land use and zoning code. And while anyone can make that request, Stephen A. Jamieson, a land use & zoning attorney at Solomon Saltsman & Jamieson in LA, says legal representation can pay off for two key reasons.
"The first and foremost reason is to find a way to avoid having to get a conditional use permit (CUP), if possible, because a lot of people that are not lawyers that do this are simply complying with what a city planner tells them is necessary," says Jamieson.
"There are ways to legally avoid having to get a discretionary entitlement, like a conditional use permit or a variance, or something that is decided as a result of a public hearing. The second reason is, if it is not possible to avoid having to get a CUP or a variance, the next best thing the lawyer can do that expediters generally can't or simply don't is to narrow the issues that can be decided by a public hearing body, like a planning commission or a city council."
He uses the example of a drugstore requesting a CUP in order to sell alcohol. "You go through a public hearing, and people come out of the woodwork to talk about the good, the bad, and the ugly of alcohol. Ultimately, the planning commission or city council says, 'OK, we're going to grant it. But we're going to prohibit you from selling single bottles of beer or wine in smaller than 750 ml or airplane size bottles of whiskey.'"
What happens then? "Well, what a non-lawyer might do is say, 'OK, that doesn't seem fair, but really what can I do about it?' A lawyer who is knowledgeable in that area would say, 'Wait a minute, in California the regulation of alcohol is preempted by the state constitution. Article XX Section 22 says that alcohol can only be regulated by the state department of Alcoholic Beverage Control (ABC)," explains Jamieson.
"Once the CUP is issued, the applicant has a very short period of time to contest such conditions. And if that time's long gone, I may not be able to tell the applicant not to comply with that CUP, because the operator may then be cited, civilly, administratively, or criminally—which is going to cost a lot of money to legally defend."
The Importance of Preparation
Businesses, homeowners, and property owners seeking a land use permit must prepare a detailed, compelling application. In far too many cases, variance permits and conditional use permits are denied simply because the applicant failed to provide sufficient information.
It's also not unusual for a governing body to issue a seemingly innocuous condition as part of your permit approval that is actually onerous. A reputable land use and zoning attorney will know the municipal code and other laws and regulations, recognize potential problems with your proposed use from the start, and nip them in the bud. Otherwise, it may be too late, or much more expensive.
"Make sure you have lawyers look at the proposed project upfront, before you get caught in a problem," Jamieson says.
"It's all about preparation, just like anything else. And doing your preparation means reaching out to city professional staff, as well as potentially reaching out to neighborhood groups and stakeholders, and chambers of commerce, and neighborhood councils, and the police department, and all the people that you would think would be concerned about whether or not you're going to put that business there, and whether or not that business is going to be doing certain types of business. If you've done your preparation, then the hearing will have the best opportunity to go smoothly."
What do I do next?
Enter your location below to get connected with a qualified attorney today.
Additional Land Use/Zoning articles
Attorney directory searches
Helpful links
Find top lawyers with confidence
The Super Lawyers patented selection process is peer influenced and research driven, selecting the top 5% of attorneys to the Super Lawyers lists each year. We know lawyers and make it easy to connect with them.
Find a lawyer near you