What the California Environmental Quality Act Requires
And how it may affect your real estate project
on November 3, 2020
Updated on August 1, 2022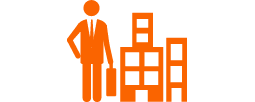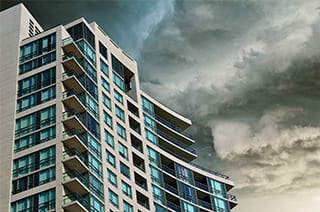 Environmental protection laws are important. They help ensure that our air and water are kept clean and our fragile ecosystem is sustained. At the same time, state and federal laws, and public agencies can pose significant burdens on property owners and developers.
Indeed, California has some of the most arduous and comprehensive environmental rules in the entire country. Your real estate project may be affected by the California Environmental Quality Act (CEQA). "CEQA, which has been around for 50 years, applies to any discretionary approval that a project may need," says David Blackwell, a land use and zoning attorney in San Francisco. "Pretty much any development project in California is going to require a discretionary approval from the city or the county where the project is located. And because of that, then that triggers CEQA review."
California Environmental Quality Act: What You Need to Know
Originally signed into law by then Governor Ronald Reagan in the early 1970s, the California Environmental Quality Act (CEQA) became environmental law shortly after federal legislators enacted the National Environmental Policy Act (NEPA). Here are some key things that all property owners and real estate developers should know about the California Environmental Quality Act:
Certain Projects May Be Exempt: The first step in navigating this law is to determine whether your project qualifies for any exemptions. Statutory exemptions are provided in the law; categorial exemptions are provided in CEQA guidelines.

The Law Requires Environmental Impact Analyses: Similar to federal law (NEPA), CEQA requires extensive environmental impact analyses for many significant real estate projects and developments. All state and local agencies in California are required to assess and disclose environmental risks of significant impact before permitting a project. Depending on the circumstances, an Initial Study (IS), Negative Declaration (ND), or a Environmental Impact Report (EIR) may be produced in relation to a project. "You should always expect at least nine months for a negative declaration," Blackwell says. "If you get an EIR, it can be less than a year at times, but it just depends on the scope of the project. Just for a rule of thumb, a developer should always expect an EIR will take longer than a year."

Application of the Law is Notoriously Broad: One of the key features of the CEQA is that the law is broad. What constitutes an "environmental impact" is far more expansive than many uninitiated people realize. The law goes far beyond protecting threatened wildlife and pristine forests. Other seemingly mundane issues—for example, noise and shadows—may be deemed an adverse impact. "The definition is, really, impact on the physical environment," Blackwell says. Appendix G contains a list of categories used to determine if a project has a significant environmental impact. If your project is facing opposition, third-party challenges often involve traffic, air quality and greenhouse gases, Blackwell adds.

Feasible Mitigation Efforts May Be Required: Once the city determines what impacts your project may create through environmental review, the next step is determining if there are things that can be done to reduce those impacts and environmental effects to a less than significant level. While a developer can provide input, deciding what needs to be done is out of their control. "The city and a CEQA consultant will identify certain mitigation measures to address these various impacts," Blackwell says. "And then those mitigation measures then become applied to the project and enforceable against the project. When the project is approved, there'll be conditions of approval."
Advice for Developers
To be clear, the CEQA is not a direct land use or zoning regulation. It does not put explicit restrictions on development. Still, for businesses, property owners and developers, the California Environmental Quality Act may be a major obstacle. Environmental impact assessments can be costly and time-consuming. Further, if a lawsuit is filed by another party, development can grind to a halt in litigation.
Blackwell has some advice for developers to help make the process as smooth as possible:
Make sure the administrative record is as strong as possible to dissuade and defend against potential judicial challenges.

Get involved as much as the city allows in the preparation and review of environmental documents and make sure they are accurate and complete.

Consider recent and developing legislation. "That may provide opportunities to get your project approved faster and with better standards from a planning perspective," he notes, "and also with perhaps a less rigorous CEQA review."
Before starting a major real estate project, it is crucial that you develop a plan to address any potential environmental challenges, and having an experienced California land use & zoning attorney can help. "This is such a regulated state," Blackwell says. "And there are so many requirements from a CEQA perspective and planning and zoning law and local regulations that it's not really a trek that one wants to make without a guide."