What Are Florida Developments of Regional Impact?
And how does that label affect land use and zoning laws?
By Super Lawyers staff | Reviewed by Canaan Suitt, J.D. | Last updated on May 4, 2023
Use these links to jump to different sections:
Land use and zoning regulations govern the development and use of real estate. These laws can exist at the federal, state, and local level. For major projects in Florida, a key land use and zoning regulation to be aware of is sometimes called a 'Development of Regional Impact' or DRI.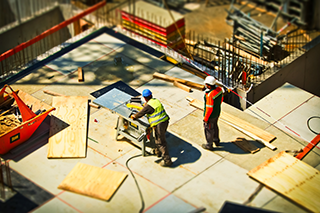 "When it was initially created, it was for developments of regional impact like things like airports or attractions, or an industrial plant—large commercial or residential developments," says Wayne M. Pathman, a real estate attorney at Pathman Schermer Tandy in Miami. "Something that's so big, it has an impact on a region."
DRI regulations came about in the early 1970s, Pathman adds, as large development projects boomed in Florida. Now that counties have grown, especially in counties like Broward, Dade and Palm Beach, "they are much bigger in terms of internal development, so they have more experience in dealing with these issues."
Florida Law: Development of Regional Impact (DRI)
In effect, a DRI is a type of review process that grants state and local government agencies the power to evaluate certain types of large-scale projects.
Under Florida law, a DRI is defined as "any development that, because of its character, magnitude, or location, would have a substantial effect upon the health, safety, or welfare of citizens of more than one county." Some examples of projects counted as a Development of Regional Impact under Florida law include:
Airports
Commercial attractions
Hotels and motels
Large business developments
Large residential developments
Understanding Florida's DRI Thresholds
Florida has a comprehensive and complex system in place to determine if specific types of projects meet the standard of a DRI. To help apply that standard to specific situations, Florida has numerical thresholds in place.
For example, imagine that you are a developer planning on building a new residential development. Its status as a DRI depends on the size of the proposed project and on the size of the community where your team is planning on building.
"Eight out of 10 projects do not reach the DRI level or what the DRI was intended to do," Pathman says. "If you look at all the construction and building in, let's say, downtown Miami, or even in Broward, those are local developments. They don't require any DRI approval."
In 2018, the DRI process was revamped and trimmed down to allow more local involvement, he adds.
"They changed the process because, for many years, the business and development committee was complaining how rigorous the process was, how long it took, and all the hoops that you have to jump through," Pathman says.
"Now there still are things and you have to meet certain categories, and there's certain things that could still land you in dealing with state review, but for the most part, these developments now are done at a more local level, which seems to speed things up and things potentially happen easier."
Even if your project isn't subject to the DRI process, that doesn't mean it won't be subject to multiple levels of local approval.
"If you have a project that is a 10- or 20-acre residential project, it's most likely going to be handled at the local level in the county that it's in or city. Now, sometimes, there are crossovers between county and city projects depending upon what you're doing or what they feel the impacts are," Pathman says.
"The mall proposed in Miami Lakes, for example, is so massive that it's going to have an effect on multiple counties—traffic-wise, resources, what infrastructure they're going to have to put in, and so on."
Land Use/Zoning Laws Can Still Be Complex
When a project is labeled as a DRI in the state of Florida, it will be subject to an in-depth impact DRI review from state and local agencies. It does not mean that the project is necessarily prevented from moving forward. By the same token, projects outside the scope of DRI aren't necessarily simple or self-explanatory.
"It doesn't matter really the size of the project as far as getting legal advice," Pathman says. "Most people, whether you're doing a house closing or a major land acquisition and development, you're going to probably consult with an attorney who has expertise in that area. That's not to say large development groups don't have a lot of knowledge or in-house people that are capable of handling it. But somewhere along the line, you're going to consult with the land use and zoning attorney to deal with all of the applications, presentations and so on to get the approvals."
For general and additional information on land development, statewide guidelines, and building permits, see our overview of land use and zoning.
What do I do next?
Enter your location below to get connected with a qualified attorney today.
Attorney directory searches
Helpful links
Find top lawyers with confidence
The Super Lawyers patented selection process is peer influenced and research driven, selecting the top 5% of attorneys to the Super Lawyers lists each year. We know lawyers and make it easy to connect with them.
Find a lawyer near you