A Legal Guide to Zoning Changes and Exceptions
How to apply for rezoning, variances and conditional use permits in Illinois
By S.M. Oliva | Last updated on January 26, 2023
Use these links to jump to different sections:
Zoning refers to the process of dividing a municipality into residential, commercial and industrial areas. Within each zone type there are restrictions on what a property owner may do. For example, residential zoning may limit the acceptable height of an apartment building.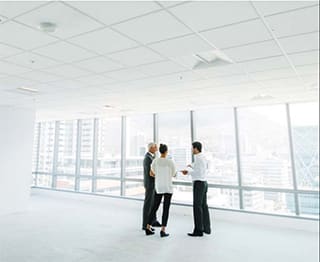 So what can an owner do if they wish to use their property in a manner not permitted by its current zoning? Well, they have a few options. They can apply to rezone the property, or they can seek permission from local authorities to deviate from the zoning code and/or zoning ordinances. The first step is to undertake an analysis of what zoning restrictions exist, if any, on a given property. This may involve local ordinances, overlay districts, or restrictive covenants. "Getting zoning relief is often an elongated, expensive and typically discretionary process. If your proposed use can be built as of right, meaning without any relief from the municipality, you're a step ahead of the game,"
Steven M. Elrod
, a land use and zoning attorney in Chicago who works on behalf of municipalities as well as property owners. "If the proposed use requires change, a careful analysis of the zoning code frequently can provide not only a road map to the relief requested, but some rewards and hidden nuggets that a zoning lawyer would be able to find." Here is a brief explanation of how the various options work in Illinois.
Rezoning
This is commonly known as a "zoning map amendment." Basically, you are asking the local zoning authority to change the type of zone applicable to your property. Typically, the owner needs to file an application and pay a fee to the local government to get the process started. Often it will then go to the planning commission and/or zoning board before a city council public hearing. Local officials will want to know not only why you seek a zoning amendment, but also an assessment of how the proposed change will affect neighboring properties and the overall health and safety of the municipality.
Zoning Variances & Conditional Use Permits
Unlike rezoning, a variance keeps the property's existing zoning but waives certain restrictions or requirements. For example, say there is a height restriction on apartment buildings in a given residential zone. The owner could apply for a variance to add two extra floors beyond the permitted height. As with rezoning, the owner must apply for a variance with the local zoning authority, which will take into consideration the impact on neighboring properties and the community as a whole. In some situations, the owner may also apply for a conditional use permit. Again, this is not a rezoning, but rather a project-specific change for a particular use. And as the name implies, the zoning authority can impose one or more "conditions" on the permit, meaning the owner cannot simply do as it sees fit.
Allowing a Nonconforming Use
There are many cases where the use of a particular piece of land was previously lawfully in compliance with local zoning, but the municipality subsequently changed the zoning regulations such that the property is now in violation. Say our hypothetical apartment building was constructed before the town adopted the height restriction. Now it is two floors too high. Rather than lop off the top floors, the owner can apply for approval of a nonconforming use, effectively "grandfathering" in the otherwise illegal building. Keep in mind, however, that zoning officials typically permit nonconforming uses only when the property has been in continuous operation. "It's important to go through the zoning code and fully understand it, and then it's important to articulate your case in the best framework possible—not only to government staff, but also elected officials and, just as importantly, to the surrounding neighbors," Elrod says.
How Can a Real Estate Attorney Help?
"
A land use lawyer
can help a landowner or developer in one of two ways," Elrod says. "One is with compliance with existing codes, and the other is to take advantage of incentives, entitlements or zoning changes that could enhance the value of the property and make development easier." It's not unusual, for example, for a municipality to have tax rebates, incentives or rates that might be advantageous for developers, not to mention the possibility of a tax increment finance district in your development area. When seeking any type of zoning change or exemption, it is important to consult with an attorney. Obtaining a zoning approval is often not a simple matter. In fact, you may need to go through multiple rounds of hearings and appellate review before obtaining final approval. Your attorney can further advise you on the specific land use regulations and zoning laws for your municipality. Though all of this may sound simple enough, Elrod says it can be anything but. Municipal rules and case law evolve and change constantly. "It can be very difficult for a layman," Elrod says, "because every municipality is different in understanding what is required, what the process is, whether there will be a recommending body before which to testify or a final public body. All of these steps are important to know and appreciate, which can be tough for someone not experience with the land use process or what we sometimes refer to as the zoning game." For more information about this area of the law, see our
land use and zoning overview
.
What do I do next?
Enter your location below to get connected with a qualified attorney today.
Attorney directory searches
Helpful links
Find top lawyers with confidence
The Super Lawyers patented selection process is peer influenced and research driven, selecting the top 5% of attorneys to the Super Lawyers lists each year. We know lawyers and make it easy to connect with them.
Find a lawyer near you