Working With a Utah Municipality on Zoning Changes
A guide to variances, conditional uses, and nonconforming uses
By Super Lawyers staff | Reviewed by Canaan Suitt, J.D. | Last updated on May 4, 2023 Featuring practical insights from contributing attorney Scott Sabey
Use these links to jump to different sections:
Zoning laws are the land use rules that govern land use within a community. They determine the immediate and permissible use of property.
Developers, business owners, and residential property owners should be aware of the relevant land use regulations. In Utah, municipalities allow flexibility in their zoning code—meaning adjustments are possible. You can work with local officials to obtain a zoning change.
Below, you will find an overview of the key things you need to know about zoning changes in Utah.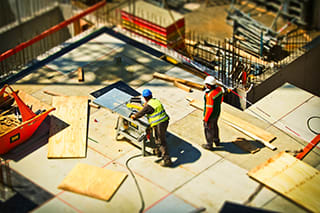 Zoning Changes in Utah: Land Use is Largely a Local Matter
As a general rule, land use issues are fundamentally governed at the local level. Zoning is a local government's primary tool to manage the look and use of a community.
The Salt Lake City Zoning Lookup Map provides a useful example of how zoning and land use works in Utah. It is an interactive map that offers some basic information about how different neighborhoods and properties in the city are zoned. Many other communities throughout Utah have zoning ordinances similar to Salt Lake City.
Types of Zoning Changes in Utah
In Utah, municipalities generally recognize that it is impossible to create a perfect zoning and land use plan ahead of time. There are simply too many unique issues. For a number of different reasons, it may be appropriate to make adjustments to address an individual matter. Here are the three most common types of zoning changes in Utah:
Variances: A variance is an official request to waive or deviate from local zoning/land use plan. In other words, the party seeking a variance is looking for an exception to the rule. Because it is an exception rather than a modification, it must meet a higher standard before it can be allowed.
Conditional Uses: Somewhat similar to a variance, a conditional use permits are an official request to deviate from the zoning plan (rather than being exempt from it). The key differences are that: if reasonable accommodations to mitigate burdens to surrounding properties can be established (conditions on the use), then the CUP must be granted; and, that CUP and can be revoked if the conditions are violated.
Nonconforming Uses: Nonconforming use is an exception granted to buildings/properties that do not meet a change in the zoning code. Use that was allowed at one time (but is no longer allowed) may still be permitted with a nonconforming use permit.
By definition, zoning change and land use applications are handled on a case-by-case basis. The business owner or property owner seeking a change must present strong evidence in support of their position.
Does the Average Homeowner Need a Land Use Attorney? Probably Not
"Frankly, initially I'd suggest doing it on your own—give it a shot," says Scott Sabey, a land use attorney at Fabian VanCott in Sat Lake City.
"There's a thing in Utah called LUDMA, the Land Use, Development, and Management Act, which is a state statute that regulates governmental regulation of land development in the state. So, whether you're an unincorporated township, a town, a city, a county, or the state, they all have to comply with LUDMA. It is designed for people to approach the system on their own. And Utah also has a real property ombudsman through the state with which you can get help."
Sabey says there are only a handful of legal experts in this arena in the state, and as such they are all in high demand. While each case they handle may not take very long, their demand means their hourly rates are higher.
"So if somebody wants a variance, like they want to build their garage a foot closer to the property line in contravention of the setback requirements, could they hire me? Sure. Do they need to? Probably not," he says.
"I got a call this last week from a farmer who said, 'Look, I'm trying to build a barn. And they've told me that I'm not going to get my variance.' He'd talked to the city, but he'd run into a roadblock. And I said, 'Well, you shouldn't be applying for a variance. What you're after is a conditional use permit.'"
Sabey explains: "Under Utah statutory law and case law, the presumption is they will give a CUP if reasonable means can be taken to mitigate any injury from it. So I said to the farmer, 'I'll help you if you want, but out of the gate, I'd suggest you just go back to them and say you want a CUP.'"
There are really two reasons to call an experienced land use and zoning attorney, Sabey says: it's a complicated, high-dollar development, or you've already run into a roadblock.
"I got a call a couple of weeks ago from a developer that wanted to build in one of the cities," Sabey says. "And they said, 'Look, the staff said we can't do a lot line adjustment for this. They're telling us we have to go through a rezone.' They'd already been messing with it for three months. So they'd clearly run into a problem." Three days later, Sabey helped them get their lot line adjustment.
"[Municipalities] are required to have a mechanism in place to help the people move it forward," Sabey continues.
"That could either be the economic development department or planning and zoning. I tell people all the time, 'Just call the city up. Any city in Utah has the forms and explanation on their webpage, but not every town or township does. You want to work with staff, and you want to be as friendly and as cooperative as you possibly can be with them. Because if you start in an adversarial or antagonistic position, then you're pushing the rock uphill all the way.'"
For general information on zoning requirements, zoning districts, property rights, and building permits, see our overview on land use & zoning law.
What do I do next?
Enter your location below to get connected with a qualified attorney today.
Attorney directory searches
Helpful links
Find top lawyers with confidence
The Super Lawyers patented selection process is peer influenced and research driven, selecting the top 5% of attorneys to the Super Lawyers lists each year. We know lawyers and make it easy to connect with them.
Find a lawyer near you