Free Legal Advice for Twin Cities Landlords and Tenants
Housing court programs help low-income residents in Hennepin and Ramsey counties
on February 12, 2018
Updated on April 20, 2022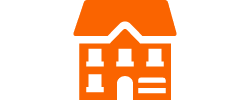 Going to court is a scary proposition in itself, but adding the risk of losing your home is downright terrifying. Thankfully, low-income residents in the Twin Cities have a place to turn for legal resources. And, even better: It's free.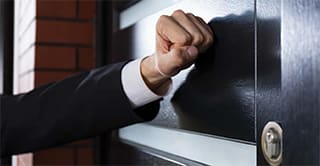 "The important thing is getting the word out there that this resource exists," says John Mandler, a class action litigator at Faegre Baker Daniels in Minneapolis who has taken pro bono housing cases for roughly 30 years. "For a lot of people coming [to housing court], it's their first or only interaction with the legal system; it can be confusing and overwhelming; and it has to do with their home, so it can be emotionally taxing, too. It's something people should be aware of and take advantage of."
Whether it's an issue of non-payment of rent; an eviction notice or lease violation; an unresponsive landlord in requests to address repairs; or seeking tab expungement of a previous issue in order to make it easier to secure new rental housing; attorneys volunteer their time to assist those in need. In Hennepin County, attorneys work through The Housing Court Project, which is facilitated by providers like Volunteer Lawyers Network (VLN) and Mid-Minnesota Legal Aid. A similar project exists in neighboring Ramsey County—the Housing & Conciliation Court Self-Help Center.
The guidelines for free legal representation through The Housing Project, a nonprofit organization, are as follows:
The property in question must be in Hennepin County.
The landlord or tenant seeking assistance must be at least 125 percent of the federal poverty guideline for full representation, and 300 percent for brief services.
If a landlord is seeking help, the property title must be listed under their own name and not as a business.
While landlords who qualify for assistance are allowed to receive it, Mandler says the majority of people who receive help are tenants. "Some people come in who have a hearing that day, and many don't know anything about tenant rights, nor have an opportunity to talk to a lawyer until they come in that morning," he adds.
The walk-in clinic is typically a brief consultation—maybe about 20 minutes—and people are seen on a first come, first served basis. "We try to provide advice and, where appropriate, legal services to position the client to best address their housing issues," says Muria Kruger, housing program manager and resource attorney at VLN.
Assisting Minnesota attorneys often rotate, and bring along a paralegal to greet people, get some information on their legal issue, and then direct them to assistance as needed—all free of charge. "It's a lot of rapid reactions in a three-hour period," Mandler says.
As for how those meetings with attorneys go, Mandler says, "We hear the situation they're in and give them advice based on that information—whether they have any defense to the claims, whether you can raise habitability issues with the court. … We can do everything from just giving verbal advice to helping them draft a pleading or motion, all the way up to going in to the court to represent a client."
Representation at hearings is rare because the number of people in need is high, but it does occur. Even rarer are matters that cannot be resolved that day, and require further court dates and proceedings. The Housing Court Project also facilitates mediations, meaning sessions in which a landlord and tenant work out their issue behind closed doors with the advocacy of a volunteer attorney.
The best piece of advice—if you have a real estate or tenant dispute and qualify for aid—is to contact the Housing Court Project in advance of a court date. "The more you can document [your problem] and the sooner you can get advice is always better," Mandler adds.
The Housing Court Project is located at 300 S. Sixth Street in Minneapolis, on the third floor and next to the court. Assistance is available Mondays and Thursdays from 12:30 p.m. to 4 p.m.; and Tuesdays, Wednesdays and Fridays from 8:30 a.m. to 4 p.m. The Housing & Conciliation Court Self-Help Center in Ramsey County takes place on Tuesdays from 1 p.m. to 4 p.m. in the county courthouse law library.
If you don't qualify for help through these programs in Hennepin and Ramsey counties, consider contacting a reputable Minnesota attorney proficient in landlord/tenent law. If you'd like more general information about this area of the law, see our landlord and tenant law overview.