Preparing to Rent in New York City
What to know before entering into the landlord-tenant relationship
on December 26, 2017
Updated on July 21, 2022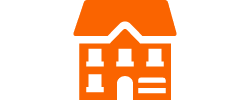 One of the biggest ways New York City differs from the rest of the country is in the nature of residential real estate. "When I started doing this, I was told that landlord-tenant is the second-most passionate relationship in NYC," says Peter Schwartz, a real estate attorney at Graubard Miller who focuses on rent regulation and the rental market, with a laugh.
To keep those passions as cool as possible, experts recommend that when apartment hunting, tenants enter this relationship with eyes wide open. "There are plenty of unsavory landlords in the New York metropolitan area—as there are some pretty irresponsible renters—so it's best to exercise considerable caution before entering into a landlord-tenant relationship," says Lucas A. Ferrara, a New York state real estate litigator at Newman Ferrara LLP and an adjunct professor at New York Law School. "A little investigative work can reveal quite a bit of information about the owner's reputation or how it treats its tenants." 
Prepare Before You Move In
There are many avenues to research a building or a landlord's history. Online reviews, while they should be approached "with a grain of salt," Ferrara says, "can still provide an interesting window into how owners reportedly address tenant complaints or respond to day-to-day issues or situations." Entering a landlord's or management company's name or the building address in any search engine may turn up past court decisions or other bits of information. "You'd be surprised what you'll find," he says, "like whether or not the building has a bedbug infestation or other serious problems." 
Many government agencies also provide information on their websites about violations against building owners for breaches of local housing laws. Start with the New York City Department of Housing Preservation and Development or the New York City Public Advocate websites. And don't be afraid to ask those who live or work there about the owner. "There's no law that prohibits you from approaching tenants, or the building personnel and asking what they think of ownership or management in your apartment search," Ferrara says. "Supers, concierges, doorman and residents can be a very insightful resource." 
Common Complaints, Scams, and Red Flags
Even with due diligence, conflicts arise. The most common complaints, according to Lorraine Nadel of Nadel & Ciarlo, include insufficient heat and/or hot water; noise or construction issues that interfere with their right to "quiet enjoyment;" failure to maintain the apartment or building in good condition; and, in the case of rent-regulated tenancies, a rent increase or refusal to renew the lease. "If a tenant believes the landlord is not providing required services, the tenant may call 311 and file a complaint," she says.
This complaint would be relayed to the HPD, which may send out an inspector. "This type of complaint can normally be resolved without the aid of an attorney," she says. Rent-controlled or rent-stabilized units, however, can be another matter entirely. Schwartz says tenants should always use an attorney who is well versed in what was once described by former Chief Judge Charles Breitel of the New York Court of Appeals as a hodgepodge of legislation that is "an impenetrable thicket, confusing not only to laymen but to lawyers."  
Schwartz adds that rent regulation is especially complex: "There are so many layers and the laws constantly change—the regulations, the cases, the statutes. It's important to stay on top of it."  
If you'd like more general information about this area of the law, see our landlord and tenant law overview.