Tenant Rights in New York City
Attorneys talk Renters v. Landlords
on June 14, 2017
Updated on January 26, 2023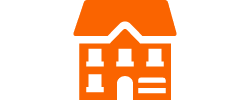 Lucas A. Ferrara calls it "one of the most contentious relationships known to humanity." No, it's not the Yankees vs. the Red Sox. Ferrara, a Manhattan real estate attorney with Newman Ferrara and an adjunct professor at NYU law school, is talking about the City of New York and their landlords. "We've got our share of lousy landlords, the ones who game the system," Ferrara says. "Over the decades the market has become quite adversarial. [But] the good thing about New York City is that the housing laws couldn't be more tenant-friendly."
The Rights of Renters
New Yorkers have the right to a roommate, occupancy, the right to organize, and a host of other rights that uniquely afford tenant protection to those who live in big cities where the majority of the voting population are renters.
Tenants are protected by the following:
Warranty of Habitability
The Housing Maintenance Code
Tenants' Rights Guide
A good track record helps. When it comes to negotiating a rental agreement, real estate attorney Adam Leitman Bailey, of Adam Leitman Bailey PC, suggests telling a landlord, "'Hi, I have never paid my rent late for my entire tenancy, and here's proof.'"
"Ensure there are out provisions, which allow the tenant to end [the lease] prematurely should their circumstances change," Ferrara says. "Can I terminate this if I give you 30, 60 days notice? Some landlords may accept and some may not."
Of course, the great divide, says Dov Treiman, a landlord-tenant attorney and the managing partner of that practice area at Bailey's firm, is "between those who live in regulated housing and ones who don't live in regulated housing."
Regulated Housing
Rent regulated, rule-following tenants are basically entitled to remain in possession for as long as they live and/or the rent laws remain in effect, it is automatic says Ferrara. "The NYC Guidelines Board is even considering the possibility of allowing zero rent increases for all regulated apartments," he says.
There is, however, an increasing trend toward eviction proceedings of tenants who are renting out their units via Airbnb. The New York State Attorney General's Office is investigating the popular apartment rental site and issuing fines to landlords "whose tenants are renting their properties on short-lease term––fewer than 30 days––bases," Ferrara says.
Still, in most cases that reach housing court, tenants are given the opportunity to resolve disputes and avoid eviction. "I would guess that 80 percent of cases are won by both sides," says Treiman. "Which is to say they're settled."
The Hot Market
As for the apartment search, Bailey suggests, "Have all your financials ready, including your credit report, W-2, two years' tax returns, and two reference letters from your last landlords."
He adds, "Right now, it's an extremely hot market if you want to live below 14th Street in Manhattan." If you need legal advice, you should contact a real estate attorney. A Manhattan lawyer can offer legal assistance and advise you about your legal rights, security deposits, tenant organizations and lease renewal.
If you'd like more general information about this area of the law, see our landlord and tenant law overview.