What Are Post-Grant Patent Proceedings?
And should a holder have an attorney present?
on March 22, 2021
Updated on January 26, 2023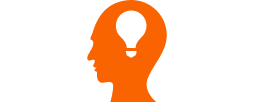 A patent is a property right granted under federal law to inventors of new objects and processes. A U.S. patent gives the patent owner the exclusive right to make or use their invention for a limited period, typically no more than 20 years. The U.S. Patent and Trademark Office (USPTO) is the agency responsible for reviewing and granting patent applications.
Even with issued patents, however, it is possible for a third party to challenge its validity after it has been granted. This is known as post-grant review (PGR). PGR is actually a relatively new legal procedure, as it only applies to patents with an effective filing date of on or before March 16, 2013.
Who Can File for PGR?
Typically, the person who files for PGR is someone who has an interest in invalidating a patent issuance, or at least some of its claims. As mentioned above, only a third party can initiate PGR. The USPTO will not initiate a PGR on its own authority. Furthermore, the law does not permit anonymous PGR filings; all interested third parties must identify themselves.
When Can a Third Party Request a PGR?
A third party must file for PGR within nine months of the date the patent in question was issued or reissued. Again, it is not necessary to challenge the entire patent. A party can request PGR to invalidate one or more specific claims covered by a given patent.
What Is the Standard for Invalidating a Claim in a PGR?
The third party must provide sufficient evidence to show that it is more likely than not that at least one of the challenged patent claims are unpatentable. That is to say, the challenger must explain how part or all of the holder's patent is invalid.
Where are PGR Cases Heard?
The Patent Trial and Appeal Board (PTAB) handles all petitions for PGR. The PTAB is an administrative tribunal within the USPTO. As such, it is a quasi-judicial agency. The PTAB's judges are appointed by the U.S. secretary of commerce and must have prior experience in patent law.
Much like a regular court, the PTAB will review briefs filed by the petitioner and the patent holder and hold an oral hearing. The board will then issue a ruling either upholding the patent or granting the petitioner's request to invalidate some or all of its challenged claims.
If either the patent holder or the third party disagree with the board's decision, they can file a petition for judicial review with the U.S. Court of Appeals for the Federal Circuit, which has nationwide jurisdiction over patent litigation.
Why Do You Need a Patent Attorney to Represent You in a PGR?
While the law does not require anyone to hire a patent attorney in connection with a PGR, it is generally a good idea to have one. Patent disputes are quite complex and often involve highly technical questions of law. Most holders and challengers do not have this type of expertise, so it is in their best interests to work with a qualified Nebraska patent attorney who can guide them through the patent review proceedings.
If you'd like more information on this area of the law, please see our patent law overview.
Other Featured Articles
Preparing your invention for a patent filing