What to Look Out for in an Iowa Lease Agreement
A commercial lease is not to be taken lightly
on January 15, 2021
Updated on January 27, 2023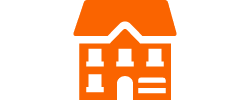 Commercial real estate is one of the engines of the American economy. According to data published by Nareit Research, the total value of commercial real estate in the United States is nearly $17 trillion. Companies entering a commercial lease agreement have a lot on the line. If you or your business is prepared to sign a lease agreement in Iowa, it is imperative that you take the time to get things right. Here, you will find an overview of the key terms to look out for when reviewing a commercial lease.
Key Terms to Look for in a Commercial Lease Agreement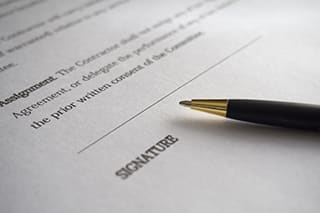 Commercial leases are governed by Iowa's Uniform Residential Landlord and Tenant Law. Notably, state law largely defers to the plain meaning of the rental agreement. With limited exceptions, the agreed-upon terms contained in the agreement are enforceable under Iowa law. Here are five key terms to look out for in a commercial lease:
Rental Payments and Other Costs: First and foremost, you need to calculate the total cost of the lease. Of course, this starts with clarifying your monthly rental obligations. Beyond that, you should also carefully consider any other costs. For example, make sure you know who is responsible for all utilities.
Duration of Lease and Early Termination/Renewal: Next, you should evaluate the duration of the lease agreement. For the most part, residential lease agreements in Iowa are 12 months or less. However, commercial lease agreements are more variable. Some are signed for multi-year periods. You should also review the procedures for early termination and renewal of the lease. Businesses need to know their options in case they want to leave the agreement or, alternatively, extend the agreement for another term.
Your Right to Use and Modify the Property: A commercial lease should explain what you can (and cannot) do with the property. For example, imagine that you own and operate a restaurant in Des Moines, Iowa. You want to knock out a wall to expand a part of your kitchen. Are you allowed to do that? Do you need to get approval from your landlord? The commercial lease agreement should clarify exactly how this works.
Dispute Resolution Provisions: Finally, it is always important to consider dispute resolution provisions. Ideally, your business will never be involved in a dispute with your commercial landlord. However, that cannot be guaranteed. If a disagreement does arise, the lease agreement may govern the dispute. As an example, some commercial lease agreements call for mandatory arbitration.
If You Need Legal Advice on Landlord-Tenant Law
With a commercial lease, the importance of taking the time to understand the terms and ensure that they are well-suited for your needs cannot be overstated.
You should not hesitate to seek professional guidance and support. An Iowa real estate attorney with experience representing commercial clients can help you negotiate, draft, and review your lease. For more information on this area of law, see our real estate overview and landlord-tenant overview.
Other Featured Articles
What you need to know about residential land trusts