Do I Have to Reach a Collective Bargaining Agreement?
In Connecticut, public teachers cannot legally strike
By Andrew Brandt | Last updated on August 16, 2022
In Connecticut, just about every three years, public school district employees have to renegotiate their contracts. This means teachers, administrators, bus drivers, custodians, nurses, substitute teachers and more will meet with their local school boards to hammer out updated collective bargaining agreements.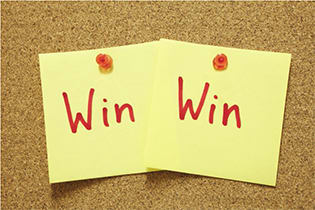 Anne Littlefield, an attorney at Shipman & Goodwin in Hartford, Connecticut, has been negotiating contracts on behalf of school districts for more than 20 years. She works regularly with more than 15 education boards—made up of elected volunteers—throughout the state. "By and large," Littlefield says, "they're all great, well-intended people trying to do the right thing."
While it isn't necessary for a board to hire an attorney, Littlefield is typically there from the start. "We can assist our clients in identifying the parameters, legally, in what they do and don't have to negotiate," she says. "We can advise them so that they don't inadvertently make an illegal agreement that's not enforceable. We're trained to negotiate and advocate for our clients. For the most part, our board members come from very different professions—they don't do, everyday, what we do."
Littlefield works with the board and superintendent to determine goals for the negotiation, talk about budget issues and other challenges relative to instruction, as well as conditions of employment. Current problems the districts are facing include decreased state funding, increased curriculum requirements and an increasing complexity in needs for kids. "It's hard for a lot of districts to get everything that they want to do—and are required to do—done within their funding at the moment," Littlefield says.
The first phase of collective bargaining for public school employees in Connecticut lasts 50 days. Littlefield says the board of education will meet a nights with a committee from whatever bargaining unit is in need of readdressing their contracts. "[The unit will] typically have either an attorney, or a non-attorney union representative who negotiates on their behalf," she says. "The parties meet four or five times and go through wages, insurance and conditions of employment such as vacation leave. They hammer out agreements on all the issues under discussion."
If, for whatever reason, the two sides cannot reach an agreement within 50 days, Connecticut law mandates that they move on to mediation, which lasts for 25 days. Littlefield notes that the teacher units move on to mediation quite frequently, while it's less common with non-instructional personnel.
"For non-certified personnel, the timelines may be extended by mutual agreement for negotiation," Littlefield says. "And for certified, you may not extend them; they're just mandatory."
If the two sides still haven't reached an agreement after the 25-day mediation phase, then they're forced into binding arbitration. It's rare for a contract negotiation to go this far.
At this point, if a district hasn't hired an attorney yet, they're probably going to want to. Arbitration, Littlefield says, consists of "a hearing before a panel in which you litigate every aspect of the agreement that isn't agreed upon. It's an evidentiary hearing that you wouldn't be required to have legal counsel for, but most school districts will want to hire an attorney."
Arbitration will last, at most, 25 days, with 20 more days to issue a decision. Then, finally, both sides will have reached an agreement.
"Because we have mandatory binding arbitration, there hasn't been an illegal public strike in a long time, and that's contrasted with other states and certainly with the private sector," Littlefield says. "We have some pretty strong incentives to cooperate and collaborate on solutions in the public sector.
"We're working on contracts all across the state," she continues, "we can give clients insights as to what's happening in the marketplace, suggestions and solutions to common problems that have occurred in other districts. We can say, 'We've faced this before, and here's how we came up with a solution.'"
For more information on employee rights and protections, labor contracts and labor unions, unfair labor practices, the National Labor Relations Board (NLRB), the National Labor Relations Act (NLRA), and the collective bargaining process, see our overview on education law, as well as our overview on labor law.
What do I do next?
Enter your location below to get connected with a qualified attorney today.
Attorney directory searches
Find top lawyers with confidence
The Super Lawyers patented selection process is peer influenced and research driven, selecting the top 5% of attorneys to the Super Lawyers lists each year. We know lawyers and make it easy to connect with them.
Find a lawyer near you