How Title IX Changes Impact School Enforcement of Sexual Assault
New federal proposals call for districts to step up their training and reporting
By Trevor Kupfer | Last updated on January 26, 2023
Use these links to jump to different sections: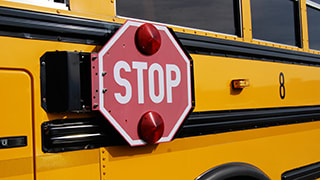 "It's unclear why the department issued the initiative at the end of February, given that the regulations haven't been finalized, but there's some speculation that the Department of Ed may, in fact, hold off given all the input they received and the public outcry," says
Judy Levenson
, a Brookline attorney who advises, trains and handles investigations for schools and school districts. "But at the same time, they wanted to put K through 12 schools on notice that they would be subjected to increased scrutiny in terms of enforcement with sexual assaults, in particular."
The Sexual Violence Problem in Public Education
Data from the Office for Civil Rights shows roughly 9,700 reports of sexual assault, rape or attempted rape at elementary and secondary schools in the 2015-16 school year. The number of complaints filed is nearly 15 times what it was a decade before, and now they plan to step up their enforcement priorities. "The bottom line is that schools now have a pretty clear signal that whatever happens, K through 12 schools will be the focus of increased enforcement activity by the Office of Civil Rights relating to sexual assault by staff and teachers, in particular, and more generally their handling of complaints under Title IX," Levenson says. "Regulations in the past have largely focused on college and university problems, but this initiative is a clear signal that K through 12 schools now will come under much greater scrutiny." The OCR initiative is said to focus on the following areas:
Compliance Reviews: "They have told school districts that they will be conducting compliance reviews nationwide in each of the 12 regional districts," Levenson explains. "They'll be conducting compliance reviews of K-12 schools to see how they handle sexual assault cases. It's unclear exactly how they'll choose those, and it'll probably be some combination of complaints they've received and some media coverage and/or initiatives by OCR itself."
Public Support: "The second thing they're going to do is increase public awareness about the issue of sexual assault in public schools."
Data Collection and Review: "They said they're going to be analyzing and reviewing data submitted by districts to a civil rights data collection repository focusing, in particular, on sexual assaults. But one of the issues, I think, has been that the data hasn't specifically broken out sexual assaults and especially ones by adults. So the Office of Civil Rights is proposing that for the 2020 school year that the data collection will be more detailed on sexual assaults perpetrated by school staff and school personnel."
What Protections Should Schools Be Doing?
While DOE hasn't issued official regulations on schools' responsibilities, Levenson said schools will be expected to bring their policies and practices into alignment and to train their staff and teachers to properly identify the conduct, investigate it, report it and resolve it. But this is no easy feat. "A lot of the colleges and universities have dedicated staff, a dedicated Title IX coordinator, whereas a lot of K through 12 schools don't necessarily have the resources," Levenson says. "So they've had people performing Title IX functions who have many other duties as well, such as being business manager or guidance counselor. They're essentially serving double duty. And the increased scrutiny, as well as the requirements of the new regulations, will really dictate that people will have to be very thoroughly trained." The timing of these proposed changes couldn't be worse, given that districts are already reeling from COVID-19. So should districts be training their staff this summer, in preparation for the 2020-21 school year? What is the time frame? "This year is really impossible, because schools are really struggling to pivot and just try to deliver some sort of instruction remotely and manage classroom problems and trauma that a lot of their families and students are experiencing," Levenson says, adding that the public comments to the regulation changes has reflected this frustration. "Once the regulations become final, there most likely will be a 60- to 90-day grace period to come into compliance, which may sound like a long time, but particularly if schools are dealing with all the other issues and they're going back to school after having been out for half a year, the first priority is just going to be on getting things up and running again. I think, at a minimum, the schools will be expected to make what is sometimes called a good faith effort to comply and do the best they can do."
Education attorneys
like Levenson are sensitive to the fact that schools are overloaded. "We're trying to at least put them on notice, so that this is on their radar screen," she says. "This is something that should be highlighted in professional development, if that even happens. … The other thing we have to remind schools, which is difficult in this context is that, even during this period of remote learning, online learning, they still have an obligation to respond to complaints about discrimination and harassment. Even if the shift is to online conduct, they still have to respond or make a good faith effort to respond." For more information on this area, see our
schools and education law overview
.
What do I do next?
Enter your location below to get connected with a qualified attorney today.
Additional Schools & Education articles
State Schools & Education articles
Attorney directory searches
Find top lawyers with confidence
The Super Lawyers patented selection process is peer influenced and research driven, selecting the top 5% of attorneys to the Super Lawyers lists each year. We know lawyers and make it easy to connect with them.
Find a lawyer near you