What Does a Company Need for an IPO?
Tips from a Colorado lawyer on preparing for a launch into the stock market
By Super Lawyers staff | Reviewed by Canaan Suitt, J.D. | Last updated on May 4, 2023 Featuring practical insights from contributing attorney Cyrus Rajabi
Use these links to jump to different sections:
"Going public" is the shorthand term often used for taking a private company through an initial public offering (IPO). Essentially, is it the first step in positioning the company's stock to be offered to members of the general public through a stock exchange.
It might be the right time for your company to launch into the public markets—though, before launching, it is imperative that your company is properly prepared in order for a successful IPO.
Carefully Assess the Benefits and Risks
As a starting point, it is crucial that business owners and interested shareholders carefully assess the benefits and risks of an initial public offering.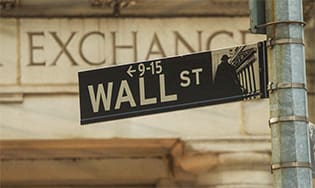 As effective as IPOs can be for obtaining additional institutional investors, public investors, and potential investors, there are also some potential downsides for certain companies. For example, an IPO often results in the loss of control over a business. This is certainly not always a bad thing, but worth considering. In addition, a public company is required to provide sensitive financial information to the general public.
"You want to do a readiness evaluation to make sure that, internally, you have the right team assembled—by that I mean your C-level suite of folks—to make sure they have checked and double-checked every dotted i and crossed t," says Cyrus Rajabi, a securities and corporate finance attorney at Jones & Keller in Denver.
"You want to minimize the potential of abuse and have controls in place so that, if there is a slip-up, you can readily identify it and address it progressively. A lot of the things that can get you into trouble once you go public are the same that can get you in trouble on a smaller scale. You're just under far more scrutiny and magnifying glasses once you go public—because you have a lot of other people's money."
Ensure the Proper Financial Reporting Systems are in Place
Before you can take a company public, you must put the proper financial reporting systems into place.
Without it, you will run into serious problems with the U.S. Securities and Exchange Commission (SEC) or other financial regulators. Public companies are held to strict financial reporting requirements. Among other things, they are required to make accurate and timely disclosures of relevant financial information.
"A company looking to go public needs to go back through its historical accounting to ensure compliance with GAAP procedures," Rajabi says of generally accepted accounting practices, "To make sure that, when it makes its financial disclosures, people can rely on them and won't have any off-balance accounting issues."
An example, he adds, would be booking revenues for the wrong period in order to meet quarterly targets. "All the things which seem potentially small are now fraud, and security fraud is a big deal."
Draft a Prospectus (The Details of the Investment Offering)
Prior to the date of the IPO, the company must prepare an official investment prospectus.
In the most straightforward terms, a prospectus includes the comprehensive details of an investment offering, such as the IPO price, the valuation, the growth potential, and the number of shares and share price.
With very limited exceptions, a prospectus is typically drafted with guidance from a qualified securities and corporate finance lawyer. The prospectus is a critically important legal document, subject to extensive disclosure requirements. Even a relatively small mistake within it could potentially lead to a very serious problem.
"It's not just legal counsel that you'll need," Rajabi says of preparing for an IPO. "It's other compliance officers and teams. These are consulting firms that provide compliance advice and assistance, along with your accounting office and outside accounting firm."
Rajabi explains the importance of the prospectus and the need to keep the big picture in view. "As you make the transition to dealing with other investors' money, it's easy to get lost in the weeds. You have fiduciary duties and obligations to ensure you've created an environment that minimizes the potential for the loss of those funds. You [create] transparency so that when you say what you're going to do with those funds, they can rely on it and know you're not abusing it.
"Once you create that culture of compliance with the proper policies and procedures, and the structure that aligns the interests of the company with those of the investor, once you create that skeleton, the meat on the bone is the money coming in and fleshing out the goals and targets you've set."
File an Official Registration Statement
Once a company's prospectus has been drafted and reviewed, it is time to file an official registration statement with the SEC. Not only will this statement be subject to review, but it will immediately be made public. After this filing, the company in question must also submit its listing application with the appropriate stock exchange.
These steps are not something to rush into or take lightly, Rajabi says.
"You want to do it at the right time. The worst thing for any lawyer is to have a client put their heart and soul into trying to take their company public and then falling flat on their face because they ran out of money or focused too much on the IPO process and not enough on the very business that is their lifeblood. You want to engage an attorney about the right approach to determine if going public right away is appropriate, or if they would want to avail themselves of the IPO onramp private placement options."
Before launching an IPO, companies must conduct due diligence and carefully assess the benefits and risks, put the proper financial reporting system into place, and draft an investment prospectus.
For more information about this area, read our securities and corporate finance law overview.
What do I do next?
Enter your location below to get connected with a qualified attorney today.
Additional Securities & Corporate Finance articles
Attorney directory searches
Find top lawyers with confidence
The Super Lawyers patented selection process is peer influenced and research driven, selecting the top 5% of attorneys to the Super Lawyers lists each year. We know lawyers and make it easy to connect with them.
Find a lawyer near you