Do I Need a Lawyer for the Venture Capital Process?
The potential legal snags involved in Washington startup funding
on July 26, 2021
Updated on January 27, 2023
Venture capital is a fast-growing industry. Centered in Seattle, the Pacific Northwest is now home to many of the most well-developed venture capital firms. As defined by Investopedia, venture capital is "a form of private equity and a type of financing" that investors offer to startup firms and other businesses viewed as having high growth potential.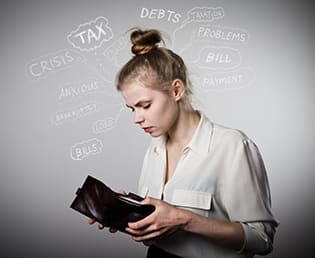 Most often, venture capital comes from high net worth individuals or large institutional investors that are in a position to provide funding for a risky, but potentially lucrative investment opportunity. In this article, you will find an overview of the potential legal snags that could cause problems for you in Washington's startup funding process.
How a Venture Capital Attorney Can Help Protect Your Rights
Venture capital is now a $450 billion industry. It has become one of the most promising sources of funding for startup firms, early-stage companies, and high-growth businesses. One of key things to know about venture capital funding is that investors typically put capital into the business in exchange for equity or another type of ownership interest. These are complicated deals. Here is how a venture capital attorney in Washington can help:
Negotiating, Structuring, and Reviewing an Agreement: Venture capital funding typically comes after an agreement is reached. In most cases, a venture capital deal is designated with a name like seed funding, or Series A, B or C funding. The key differentiating factor is where or when in the business cycle venture capital is infused. An experienced securities law attorney can help you negotiate and structure a venture capital agreement. Unfortunately, some venture capital deals do go wrong. If you are preparing to enter a financing deal, it is crucial that you have a comprehensive, well-drafted agreement.
Regulatory Compliance: There are strict rules and regulations regarding venture capital funding. Indeed, startup companies and other early-stage businesses are not in a position to go raise money from the general public. A Washington securities law attorney can help you with all regulatory compliance issues. Among other things, this includes performing the necessary accredited investor checks and making the required disclosure with the Securities and Exchange Commission and the Washington State Division of Securities. An attorney will also ensure that any venture capital agreement is in full compliance with all state and local regulations, including the Investment Company Act.
Venture capital financing is complicated. Startup companies that are looking to raise funds from outside investors face many different challenges. A lawyer with venture capital industry experience will make sure that any deal is properly structured, in your best interest, and in full compliance with all state and federal regulations. If you have any specific questions or concerns about venture capital funding and legal requirements, please do not hesitate to contact an experienced Washington securities law attorney for guidance and support.
If you'd like to learn more about this area of the law, please see our securities law overview.