How Do Kentucky Courts Protect Sexual Assault Victims?
The law helps keep identities and personal details secure
on February 17, 2021
Updated on January 27, 2023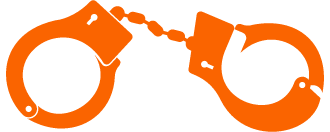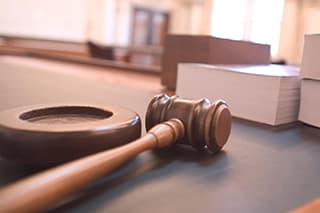 For many victims of sexual assault or abuse, the prospect of going to a court hearing to hold the perpetrator accountable can be daunting. Not only can the legal process be complicated and prolonged, many victims worry that going to court could put their privacy or personal safety at risk.
But Kentucky law offers several protections available for victims seeking justice. "[Victims] should feel comfortable going forward," says Tad Thomas, a personal injury attorney in Louisville. "And in any civil case, they should feel comfortable talking to an attorney, before a lawsuit is filed, about what the process entails and what all is there to protect them, so that they can make an educated decision before deciding to proceed."
Protecting Your Identity
Often, one of the first concerns victims have about court has to do with privacy. "One of the biggest fears is the disclosure of their identities," Thomas says. "The vast majority of our clients want to remain anonymous, as least as the public is concerned."
Most court proceedings are considered public record as a general rule, meaning anyone can access documents submitted to and produced by the court. But a lawyer can file a lawsuit under a pseudonym. The defendant is entitled to know their accuser's identity, but filing under a pseudonym can keep victims' identities out of the public eye, even while their case remains public.
Once the lawsuit is filed, it's up to the judge to decide if a victim must disclose their identity. "If they're a minor at the time the lawsuit was filed, there's no question that it remains confidential," Thomas says. "[The judges] don't have discretion over that. If the conduct occurred when the victim was a minor, but they've achieved the age of majority after the suit was filed, then it's less clear. But we've never had a judge reveal the identity of our clients in that situation."
Rape Shield Law
Victims may think that bringing their case to court will expose prior sexual history, or that their sexual history would invalidate their claims. But that's not the case. Generally, courts cannot consider a victim's other sexual behavior or predisposition, according to the state's rape shield law.
"The legislature has said in the rape shield law that it doesn't matter who you had sexual relations with at any other time," Thomas explains. "If you're claiming that you were sexually assaulted by a perpetrator, your sexual history should not come into evidence. And that applies in both criminal cases and civil cases."
Protections Before a Case Goes to Court
Lawyers on both sides of a case do a significant amount of work before presenting formal arguments. From discovery to written answers interrogatory to depositions, the process can touch on some sensitive topics. A lawyer can protect victims here, too.
"We, as representatives of the victims, can file things like motions to quash, or motions for protective orders to protect against information going to the defendants that is irrelevant, or that is intended to be abusive," Thomas says. "If a defense attorney is being abusive to my client and asking questions that are covered by rape shield, or asking irrelevant questions or really just trying to harm them psychologically, I can stop the deposition and I can … get orders from the judge to stop that."
Cases that are settled out of court can be kept completely confidential through non-disclosure agreements or court orders. Not only is victim's name kept secure in these settlements, the settlement information is kept private as well. "So that protects people from saying, 'Hey, you got a bunch of money, so you must have been the person involved in this lawsuit,'" Thomas says.
Physical Protection
Victims anxious about being exposed to an abuser during the legal process can be assured of physical precautions to protect their safety. "We try to get orders in place that protect against any kind of harassment," Thomas says. Lawyers also take other precautions, such as having victims and assailants go in and out of legal meetings at different times, or making arrangements so that an assailant doesn't need to be in the same location at the same time as the victim.
And then there's a mental aspect: "At our firm, we go to a great degree of prepping our client, not just about the questions that are going to be asked, but try to get them in the mental position to be there to advocate for their case and talk about what happened," Thomas says. "So we will bring in professionals, not just lawyers, to talk about the psychological aspect of preparing for a deposition."
A Lawyer Can Help You Feel Safe
For victims who are struggling to decide if they should bring a case forward, Thomas suggests finding an attorney who is experienced with sexual abuse or assault, "so that you can feel comfortable with them and what they are going to do to protect you," he says. He also suggests victims seek professional counseling to help them through the process. "It can be a helpful process mentally, if it's handled the right way," he says.
And don't forget the statute of limitations. For child sexual abuse in Kentucky, the statute of limitations is 10 years; but if you're suing an organization rather than an individual perpetrator, the statute of limitations can be shorter. "You should reach out to an attorney because there's caveats to that," he says.
For more information about this and related areas of law, read our overview articles on personal injury law and sexual abuse – plaintiff law.