Suing for Sexual Abuse in Missouri
How to seek justice and stop future sexual assault
By Benjy Schirm, J.D. | Last updated on January 27, 2023
Use these links to jump to different sections: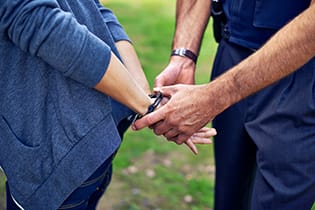 Mayer has handled several civil cases against sexual abusers, and he's thankful that the rise in visibility of such atrocities over the past few decades has led to increasing instances of successful litigation. Missouri laws provide civil remedies for child sexual  with diminished capacity. These laws state that a victim can recover damages if they can prove rape, sodomy, incest, or sexual abuse, and they define injuries as either physical or mental.
What to Do If You're a Victim of Abuse
The first step is to seek medical and mental health services, and report the wrongdoing. A victim should also contact
a reputable and experienced lawyer
 at a law firm to explore their legal remedies. "After giving advice on taking care of themselves and contacting the proper authorities, then we look at all remedies from a civil litigation standpoint," Mayer says. "I represent minors or people who are incapacitated with a mental or physical disorder as an adult. It's frustrating in these cases, because someone who is vulnerable due to age or condition is victimized and someone in a position of power violates that trust." When a minor or one with diminished capacity is abused, it can take years to come to grips with the realities of what happened. Yet, the statute of limitations is, generally, five years from the realization of abuse—meaning, if a victim waits too long, they may not be able to pursue a remedy. There are exceptions to the timeline, Mayer says. For example, Missouri recognized repressed memory and can be five years from 
that 
date; the clock doesn't begin for minors until they turn 21; and there is a 10-year statute for minors in claims against an abuser (not an employer). "I can't tell you how many victims come to me, especially as a minor, and their parents are so embarrassed about it and they say, 'Are you sure that really happened? I don't think our pastor would do that. Go apologize for saying that. It didn't really happen,'" Mayer says. The unfortunate truth is that reliving these experiences can be quite traumatic. "The defendants will question everything in one of these cases," Mayer adds. "How many times have you had sex? Where did you do it? Have you ever taken nude photos? It gets really personal. I always have to counsel clients on what one of these cases entails because actually walking through what they will have to go through is a real barrier for most people."
Proving Your Case
Finding evidence to substantiate an abuse claim can be difficult, and these cases often come down to an incapacitated person's word against an authority figure's. "The biggest problems that we face are that these cases are generally a he said, she said problem where there are no other people witnessing the abuse," Mayer says. If someone is convicted criminally, it can make a civil case easier, but difficulties remain. If it was an intentional act, which most molestations are, insurance doesn't cover it. There are some cases that have negligence involved, allowing liability to be attached to an employer or organization putting someone in a situation or giving them resources to victimize people. And insurance is evolving in this arena, Mayer says. "Insurance companies are now writing in more exclusions on these intentional acts. So, one of the things that I'm seeing change as more of these cases come forward are the insurance companies trying to exclude coverage for even negligent sexual abuse claims, unless they get a specific endorsement," he says. Most of these cases are settled confidentially, which means the victim receives some manner of payment. "One of the most frustrating things," Mayer adds, "are when organizations can continue to hide the abuse after we've litigated the case. No institution or employer wants the public to know they've paid out on a sexual abuse claim." Still, Mayer says, it can be very rewarding to bring a victim a good result. "Many people come in saying, 'No one believes me.' They are often ostracized from their community, and it's just sad when we look into it and find that the abuse is real and it's happened before. We help them out and they often feel good about it, but the check doesn't resolve those scars. Those scars are going to be with them the rest of their lives." For more information on personal injury claims and childhood sexual abuse cases, see our overviews of
personal injury
 and
sexual abuse
.
What do I do next?
Enter your location below to get connected with a qualified attorney today.
Related topics
Attorney directory searches
Helpful links
Find top lawyers with confidence
The Super Lawyers patented selection process is peer influenced and research driven, selecting the top 5% of attorneys to the Super Lawyers lists each year. We know lawyers and make it easy to connect with them.
Find a lawyer near you