What is the Timeline of an Audit in South Carolina?
What happens and when you need to respond to the DOR and IRS
on December 17, 2021
Updated on January 27, 2023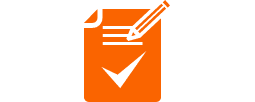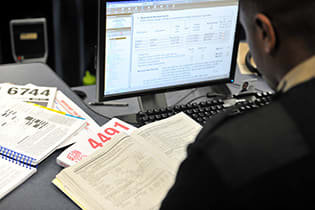 There are few things more stressful than facing a state or federal tax audit. While being selected for an audit certainly does not mean that you did anything wrong, it is crucial that you take the matter seriously. You must fully cooperate with the IRS or the SCDOR. In this article, you will find an overview of the timeline for the tax audit process in South Carolina.
What is a Tax Audit?
A tax audit is a review and/or examination of a business or individual's financial information to ensure that their tax return is accurate. Both the Internal Revenue Service (IRS) and the South Carolina Department of Revenue (SCDOR) conduct audits. The IRS performs two different types of tax audits:
Mail Audits: Mail-based tax audits are fairly routine—and they make up three quarters of all federal tax audit reports. You could be selected for a mail audit because of an irregularity in your return or at random. With a mail audit, you will generally be asked to produce some financial statements and answer some questions.
Field/Office Audits: Field and office audits are less common. They involve an IRS representative making personal contact with you and/or your business to conduct a comprehensive review of your financial information. These are generally more serious inquiries. If you are subject to a field/office audit, an experienced South Carolina tax lawyer familiar with audit services can help protect your rights.
The SCDOR has a similar process to the IRS. The state-based tax agency conducts most audits via mail, but also has the authority to initiate a field/office audit when deemed necessary.
Note: The IRS may send a document called a CP2000 notice. While technically not an audit, a CP2000 notifies a taxpayer that the IRS believes that a discrepancy has been discovered and that the agency wants to increase your tax liability. These notices are sent automatically based on computer information. Taxpayers can challenge a CP2000.
Most Audits Take Between Three and Six Months
Every tax audit is different. How long your tax audit will take depends on a variety of factors, including the type of audit (mail vs. field/office) and the complexity of your case. That being said, most state and federal tax audits are completed within three to six months.
Tax Audits: Know How to Protect Yourself
Are you being audited by the IRS or the SCDOR? You need to know how to protect your legal rights and financial interests. Here are four key steps to take once you receive notice of an audit:
Save all correspondence with the IRS/SCDOR;
Carefully organize all of your financial records, including tax information;
Be sure to provide honest and accurate information to the IRS/SCDOR; and
Consult with an experienced attorney—especially if an in-person interview has been requested.
If you have any questions about the timeline or process of an SCDOR audit or an IRS audit, reach out to an experienced South Carolina tax lawyer for help with your case. For additional information on this area, see our tax law overview.