Is a Trademark Worth the Cost?
When to register a trademark or service mark in Pennsylvania
By Benjy Schirm, J.D. | Last updated on August 10, 2022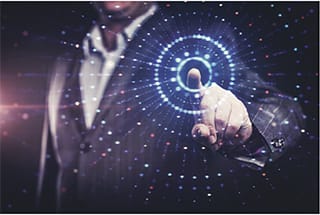 If you are beginning a new venture or are running your small business, there is always room for growth in a favorable market. In order to capitalize, one of the best things you can do is to legally secure that growth—and you can do so through trademark registration and service marks.
A trademark doesn't cover ideas, but rather is used as an identifier of a product. Tissue is the idea; Kleenex is the identifier. A service mark, by contrast, is used to identify a service (e.g. CBS and ABC).
You should file for these trademark protections, attorney Stanley H. Cohen says, "If it's something you intend to do far into the future and it's of value. One can file an application with the U.S. Patent and Trademark Office (USPTO) if they have a bona fide intent to use the mark on the product. The filing date of the federal registration can secure your priority rights."
After a product or service is registered for a federal trademark, its protections are national. Because the protections of the law attach to the mark on the date of filing, it is better to file at the beginning of your business dealings rather than later. "It's very important that you register your name," Cohen adds. "It gives you national protections and allows you to expand in areas you might never had imagined when you started using the trademark or service mark."
As an example, he says, "A company in the Boston area with a few local stores who registered their service mark for their name and, 20 years later, they decided to go national. When they wanted to come into Pennsylvania, there were three independent stores all trading under their name—and lawyers were retained to secure the name. Two of the competitors dropped the name voluntarily, and the third gave up the name as soon as a lawsuit was filed."
Filing fees can be costly, "but it's invaluable to have protection of that name or product," Cohen says.
The courts can stop anyone from using your business name, or anything that is likely to be confused with your mark. What constitutes likelihood of confusion is not clearly defined and up for debate. The courts use set of questions to determine this: Do they look alike? Do they sound a like? Do they have the same meaning? Do they have the same commercial impression?
Hurricane Fence and Tornado Fence were competitors in the wire mesh fence market. The court held that a tornado and a hurricane are readily distinguishable by meteorologists, but that's not the case with consumers.
Other than injunctive relief protections for mark holders, the statutes provide for an accounting of profits—meaning the offending party may have to pay back any profits gained while using the mark without permission. "Case law shows profits are rarely given. You need a willful intent to gain profits," says Cohen. "Counterfeit Gucci bags are a deliberate attempt to trade on the name, and the court can give an accounting of profits in this case."
On the other side of these trademark rights are the unwitting business owner. If you're running a business and you receive a cease-and-desist letter telling you to take down the name of your store, there are a number of factors to consider before immediately doing so.
"If your business is located near the national chain, maybe a state away or so, you should take this very seriously," Cohen says. "If, on the other hand, you are located on the other side of the country, and there is little likelihood that the customers of the national chain will be patronizing your place of business, the courts will normally take no action."
These protections are not just geographically tied. They are mostly focused on the consumer base and type of market. For example, "The Stork Club in New York had an injunction granted on a Stork Club in San Francisco, despite only having one location and those locations being fairly removed from one another," Cohen adds. "The court found that it was a unique name that had national reach."
As a business owner, be certain that you register your trademark or service mark at the earliest possible time. At some point, all that you have worked for could be taken away. If you receive a letter requesting you change your name as a business owner as well, make sure to contact a law firm and seek legal advice from a reputable and experienced attorney to ensure your dream's future is protected.
If you'd like more general information about this area of the law, see our trademark law overview.
What do I do next?
Enter your location below to get connected with a qualified attorney today.
Additional Trademarks articles
Related topics
Attorney directory searches
Helpful links
Find top lawyers with confidence
The Super Lawyers patented selection process is peer influenced and research driven, selecting the top 5% of attorneys to the Super Lawyers lists each year. We know lawyers and make it easy to connect with them.
Find a lawyer near you