How to Prepare for the Trademark Trial and Appeal Board
What Texans need to know about trademark oppositions and cancellations
By Super Lawyers staff | Reviewed by Canaan Suitt, J.D. | Last updated on May 4, 2023 Featuring practical insights from contributing attorney Wei Wei Jeang
Use these links to jump to different sections:
For many Texas business owners, their business name is their most important intangible asset. A strong brand name helps to identify a specific product or service with your business. As such, you can take legal steps to protect your name by registering it as a trademark or service mark (commonly identified together as just trademarks).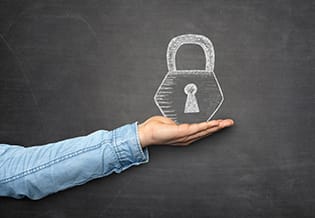 While trademarks can be registered at the state level, most businesses that want the fullest measure of legal protection register their marks with the United States Patent and Trademark Office (USPTO).
Registration is not mandatory, but it does confer some important legal benefits on the mark holder. For one thing, it provides clear notice to any potential infringers that you have claimed the mark and its accompanying exclusive rights to use the mark to sell certain goods or services.
The Trademark Application and Appeal Process
When you apply to register a trademark, your application is first reviewed by a USPTO employee known as an examining attorney.
The examining attorney's job is to determine whether or not your application complies with the legal requirements for registration and trademark rules. If it does, then your trademark is registered. But if the examining attorney finds fault with your application, they may issue a "final" refusal of your application.
A common reason for refusal, according to Wei Wei Jeang, an intellectual property attorney at Grable Martin Fulton in Dallas, is the trademark being too descriptive. "Trademarks that consist of made-up words are the best, right?" she says. "But a lot of times our clients come to us with trademarks that are descriptive of one aspect of the goods or services being offered, and we would get the descriptive refusal."
If your application is refused, you have the right to file an appeal with a separate body within the USPTO, the Trademark Trial and Appeal Board (TTAB). This is an administrative body, not a federal court of law, although it functions in a quasi-judicial manner.
The TTAB appoints a three-member panel to hear an appeal, which mostly involves reviewing the record of what transpired between the applicant and the examining attorney. In rare cases, the TTAB will grant an appeal and override the examining attorney's final refusal. In submitting forms to the TTAB, you will use its Electronic System for Trademark Trials and Appeals (ESTTA).
Oppositions and Cancellations
The TTAB also handles two other types of proceedings.
Opposition
The first is what is called an opposition proceeding.
As the name suggests, this involves a third party opposing the registration of a trademark. For instance, let's say you want to register a trademark for your Texas business, but another business across the state also wants to use the same name. The other owner would file a notice of opposition—that is, an objection—to your trademark registration application.
As with appeals from the examining attorney, a three-judge board of the TTAB will hear the opposition and decide whether or not to sustain the objection and deny registration.
Cancellation
The other type of TTAB case is a cancellation proceeding. This is similar to an opposition, only it occurs after a mark has already been registered. In other words, another business or third party asks the TTAB to cancel your existing trademark.
Jeang says the most common reason for an opposition or cancellation is that "the opposer thinks the mark being considered, or is being allowed, is too close or too similar to their mark. They either sound alike or look alike—just too close."
Why You Need a Texas Trademark Attorney
Appeals, oppositions, and cancellations are each specialized legal hearings that require detailed knowledge of both federal trademark law and TTAB proceedings. Indeed, these types of cases often require a great deal of time and effort to pursue and get a favorable TTAB decision.
That is why it is always best to contact a law firm and to work with a Texas trademark attorney who is experienced in such matters.
"I don't advise anybody trying to do this on their own without help from an attorney," Jeang says. "It's not cheap to start the process, and the opposition is almost like a mini-trial, so you really don't want to go into it alone."
If you'd like more information on trademark cases, please see our intellectual property and trademark law overviews.
What do I do next?
Enter your location below to get connected with a qualified attorney today.
Related topics
Attorney directory searches
Helpful links
Find top lawyers with confidence
The Super Lawyers patented selection process is peer influenced and research driven, selecting the top 5% of attorneys to the Super Lawyers lists each year. We know lawyers and make it easy to connect with them.
Find a lawyer near you