Can I Sue for Continued Exposure to Noise at Work?
Making a workers' compensation claim for loss of hearing on the job
By S.M. Oliva | Last updated on January 29, 2023
Use these links to jump to different sections:
If you work for an employer, you probably already know that workers' compensation provides you with certain benefits if you suffer an on-the-job injury. For instance, if you injure your hand while operating industrial machinery—or simply trip on a piece of loose carpet in the office and twist your ankle—then your employer is legally required to pay your medical bills and wage replacement benefits if you are unable to return to work right away.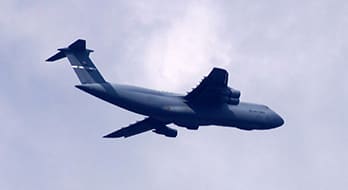 But there are other kinds of non-obvious work-related injuries that may trigger an employer's obligation to pay workers' compensation benefits. One of the more common, yet often overlooked, is work-related hearing loss. According to the
U.S. Centers for Disease Control and Prevention
, approximately 12 percent of the U.S. working population suffers from "hearing difficulty." And in about one-quarter of those cases, the hearing difficulty was caused by "occupational exposure" to excessive noise. "There are two kinds of hearing losses where the schedule of benefits will give you an award: There's occupational hearing loss, and then there's if you have one ear—like a punctured eardrum. If someone's in an occupational situation like working with a jackhammer or on the jetline out at Newark Airport and they're exposed on a daily basis, they would be a good candidate if you can prove hearing loss happened," says
Alan L. Schwalbe
, a workers' comp attorney at Jacobs Schwalbe & Petruzzelli law firm in Cherry Hill. "The way we would prove this is by audiometric testing," he adds, usually by an ophthalmological doctor. "It has to be proven by demonstrable objective medical evidence, and those four words have caused a lot of litigation. … It has to be habitual, prolonged, you have to demonstrate certain decibel levels, and you have to prove permanent injury."
What Is Considered a Dangerous Noise Level in the Workplace?
The CDC defines occupational exposure to noise as "hazardous" when it reaches at least 85 decibels. To put that into context, that is roughly the noise output of a kitchen blender or garbage disposal. Many workplace machines easily exceed this threshold. For instance, a jackhammer produces an average noise level of 100 decibels, while a chainsaw produces nearly 120 decibels. Keep in mind, decibel levels increase exponentially, so a 100-decibel output is actually eight times louder than a 70-decibel output—and 120 decibels is 32 times louder.
U.S. Occupational Safety and Health Administration
regulations limit worker exposure to occupational noise to no more than 90 decibels during an eight-hour period. For every five decibels the noise level exceeds this limit, this maximum exposure period is cut in half (i.e. an employee cannot be exposed to noise levels of 95 decibels for more than four hours per day).
Failure to Wear Hearing Protection and a Natural Consequence of Aging
"I don't see these cases a lot anymore," Schwalbe notes, as compared to the '70s and '80s, "and I think it's because it's more cost effective [for the employer] to give a person the proper safety guards. If you've been warned to use the protective safety devices provided by the employer and, if they document a willful failure to utilize effectively this device and they can show a causal relationship between the failure and the cause of that disability, you can be denied benefits. I imagine there are entire HR seminars on this subject, because the goal is not to have those kinds of costly injuries." But even where employers strictly comply with OSHA requirements, employees can still suffer hearing loss over the course of many years. And if the employee can prove their hearing loss was the result of occupational exposure, they are entitled to receive workers' compensation benefits. The exact type and amount of benefits will vary by state. Generally speaking, state workers' compensation laws include a "schedule of injuries" that specify the precise benefit levels for the loss of use of an individual body function, including hearing. Of course, many employers resist paying for workers' compensation casesfor job-related hearing loss, especially when the claim is filed by an older employee. All of us tend to suffer some loss of hearing as we age. Consequently, an employer may argue an older worker's hearing difficulties or hearing loss is simply the natural result of aging, unrelated to any occupational noise exposure. This is why it is important to work with
an experienced workers' compensation attorney
who understands how to review medical records and the applicable standard of proof for the employee's state. If you'd like to know more about this area, read our
workers' compensation law overview
.
What do I do next?
Enter your location below to get connected with a qualified attorney today.
Additional Workers' Compensation articles
Attorney directory searches
Find top lawyers with confidence
The Super Lawyers patented selection process is peer influenced and research driven, selecting the top 5% of attorneys to the Super Lawyers lists each year. We know lawyers and make it easy to connect with them.
Find a lawyer near you