What To Do if Your Employer Wrongfully Terminated You
Even in an at-will employment state, workers have rights
By Lindsay Kramer | Reviewed by Canaan Suitt, J.D. | Last updated on August 11, 2023 Featuring practical insights from contributing attorney Colin W. Walsh
Use these links to jump to different sections:
Every state except Montana is an "at-will employment" state. This means that under most state labor laws, employers have the right to terminate employees for any reason they see fit and with no warning.
But there are important restrictions to this right you should know about as an employee.
Exceptions to At-Will Employment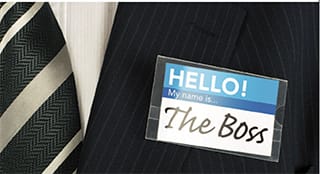 Employers cannot fire at-will employees for illegal reasons, which are defined as any reasons that violate employees' rights or public policy.
Namely, if an employer violates Title VII of the Civil Rights Act of 1964 or any of your rights related to forming or joining a labor union, you may be a victim of wrongful termination. A termination that violates the terms of your employment contract may also be deemed to be a wrongful termination.
When an employee is terminated for an illegal reason, such as those detailed below, they may file a wrongful termination claim:
Terminating the employee based on their race, color, ethnicity, national origin, religion, disability, age, gender, sexual orientation, genetic information, or veteran status;
Firing a pregnant employee or an employee who chose to take time off for a medical condition or family needs as allowed by the Family and Medical Leave Act (FMLA);
Terminating an employee for joining or starting a labor union;
Terminating an employee as retaliation for filing any type of discrimination or sexual harassment claim;
Firing an employee for acting as a whistleblower; or
Violating the terms of an employee's written contract by terminating his or her position before it was supposed to end.
Preparing Your Wrongful Termination Claim: Gather Evidence
If you suspect you have been wrongfully terminated, try to gather evidence to support your claim.
"The best evidence is the kind that's written down," says Colin Walsh, an employment attorney with Wiley Walsh, P.C. in Austin.
"It's things like your performance. If that's what they're going after and you're doing fine, document it. Document how you're being treated as opposed to others. Most of the time, the way employers defend themselves against a discrimination claim is they say, 'This person's performance or conduct is not up to snuff.' So what you're looking for is a way to disprove that."
Proving Your Wrongful Termination Claim
In a wrongful termination case, federal law puts the burden of proof on the employee, Walsh notes, but it does shift a bit.
"The employee has to show a case of employment discrimination, then the employer has to state a legitimate, nondiscriminatory reason for the employment action in question. It doesn't have to be the real reason for the termination, just a legitimate reason. Then the burden is back to the employee to show that reason is false."
Your employer's track record of discrimination or retaliation can be relevant to your suit as well, Walsh says. "If you can show they fired everybody once they turned 50, or they sent them to the Siberia office, that's going to be helpful for your age discrimination claim."
Witness statements are also helpful. "The problem is that both courts and employers aren't going to believe you, so you need others to corroborate what's happening. It can go a long way toward casting doubt on whatever phony reasons your employer gives," Walsh says.
Work with an Employment Lawyer and the EEOC
The Equal Employment Opportunity Commission (EEOC) is the federal agency that protects workers from workplace discrimination and other unfair practices. If you feel you were wrongfully terminated, bring the evidence you gathered to a law firm or an experienced wrongful termination lawyer for legal advice and who can determine whether an EEOC investigation of the case is the ideal next step.
The EEOC may investigate your case, and if it finds that a wrongful termination occurred, you may file a wrongful termination lawsuit against your employer and recover compensation for your actual damages and punitive damages. Most wrongful termination attorneys provide a free consultation.
"If you think you're being discriminated against, don't be afraid to say it," Walsh adds. "Go to human resources, your employer, your supervisor, or your boss. Employers count on you feeling embarrassed about it and not wanting to say that they're racist or misogynistic or bigoted. They rely on that embarrassment to get away with a lot of things. Don't be abrasive or confrontational or stop doing your job, but report it."
For more information about this area, see our overviews on employment law for employees and wrongful termination.
What do I do next?
Enter your location below to get connected with a qualified attorney today.
Related topics
Attorney directory searches
Helpful links
Find top lawyers with confidence
The Super Lawyers patented selection process is peer influenced and research driven, selecting the top 5% of attorneys to the Super Lawyers lists each year. We know lawyers and make it easy to connect with them.
Find a lawyer near you