An Overview on Business Litigation Law
Understand your business's roles and responsibilities
on February 10, 2020
Updated on March 30, 2020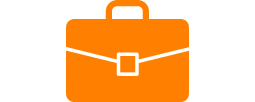 Many businesses make the decision to retain counsel before litigation, and some choose to engage counsel in anticipation of litigation or after receiving notice of a lawsuit. If you own or run a business and are trying to decide whether to retain counsel before litigation—or, if you have been served with a lawsuit and you are considering whether to hire an attorney to assist you—it can be helpful to first understand the basics of business litigation. 
Overview
Your business can be either a plaintiff or a defendant in a case, and both roles have different responsibilities. As a defendant, you will need to make sure you retain the necessary records. As a plaintiff, you will need to understand who can sue on behalf of the business and when the business itself may be a plaintiff.
Business as Plaintiff
A business may be a plaintiff in a lawsuit, meaning it may bring a lawsuit against another party. The lawsuit can be brought on behalf the business by a shareholder, and against a director or officer for breaching the fiduciary duty in a derivative lawsuit. A business can also sue a party for breach of contract.
Breach of Fiduciary Duty
A fiduciary duty exists when someone exercises discretionary power over the interests of another person or organization; it creates an obligation to act in the best interest of that person or organization.  For example, the members of your board of directors owe the business a fiduciary duty. They will breach this duty if they act in their own interests or engage in self-dealing.
If a board member breaches their fiduciary duty, shareholders can sue on behalf of the business. This is called a derivative lawsuit. Standing requirements vary by state: some require that the person held stock at the time of the breach, while other require that the person held stock at the time of the breach and throughout the entire lawsuit. Pre-suit requirements also vary from state to state, but it's generally accepted that the shareholder must first bring the issue to the board of directors before pursing the issue in a derivative action.
Breach of Contract
When one party to a business contract fails to follow through with their obligations, that party is in breach. The specifics of what constitutes a failure to follow through depend on what kind of contract the parties have entered into, and what the terms of the contract are. For example, a contract for goods requires a different level of performance than a contract for services, because they are governed by different laws—as a contract that contains a "time is of the essence" clause must be performed on the date specified, whereas a contract without that clause does not necessarily need to be.
Business as Defendant
If your business is a defendant in a lawsuit, you may want to consider talking with a lawyer to ensure you understand the process, as well as what documents you may be legally required to keep. In some instances, if you fail to retain business records, a judge can instruct the jury to assume the missing records were harmful to your case even if they weren't.
Shareholder Suits
In addition to derivative actions on behalf of a business, a shareholder can sue a business directly for harms the shareholder suffered as a result of actions taken by the business, an officer or a director. Direct shareholder actions can be based on the denial of rights to which the shareholder is entitled, including voting, ownership and record inspection.
Employment Issues
As an employer, your business may also be sued for employment-related reasons. Employment law is a broad topic, but you should be aware that your business may be liable for discrimination and for employee misconduct under the theory of vicarious liability. You can get more information about employment law issues by following this link.
Common Questions
Below are some common questions you may want to consider when meeting with an attorney for the first time.
How will litigation affect my business?
Will suing my business partner dissolve the business?
When can a shareholder sue a business?
What business records do I need to hold on to during a lawsuit?
Finding the Right Attorney for Your Needs
It is important to approach the right type of attorney so that you hire someone who can help you through your entire case. To do this, you can follow this link to the Super Lawyers directory, and use the search box to find a lawyer based on your legal issue and/or location. You may want to consider looking for an attorney who specializes in business litigation.
Why Should I Talk to a Lawyer?
Business litigation can be complex, and cases often take years to resolve. There are special rules about document retention, and what you do or do not have to give to the other parties in the case. There are rules that apply when your business is the defendant, and when your business is the plaintiff. And there are rules about when a shareholder can act in your behalf, and when a shareholder can sue the company. These rules can be daunting, and an experienced lawyer can help you understand the ins and outs of each rule and exception.
A lawyer will further be able to anticipate potential problems with your case and advise you on how to approach them. He or she may even be able to help you avoid potential problems altogether. Your lawyer will also keep track of deadlines and file all paperwork with the necessary courts and agencies, giving you one less thing to worry about.
Why Super Lawyers?
Super Lawyers is a rating service of outstanding lawyers from more than 70 practice areas who have attained a high-degree of peer recognition and professional achievement. The patented selection process includes independent research, peer nominations and peer evaluations. The objective is to create a credible, comprehensive and diverse listing of outstanding attorneys that can be used as a resource for attorneys and consumers searching for legal counsel. As Super Lawyers is intended to be used as an aid in selecting a lawyer, we limit the lawyer ratings to those who can be hired and retained by the public. You can learn more about the selection process here.
Other Featured Articles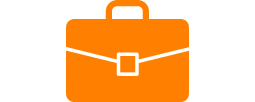 Business Litigation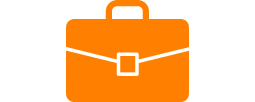 Business Litigation
Defining defamation-of-character laws and when it's appropriate to sue