An Overview on Land Use and Zoning Law
The basics of zoning and common exceptions to the law
on March 6, 2020
Updated on March 30, 2020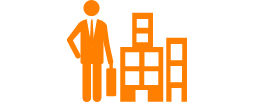 Zoning laws governing land use affect almost every person who uses land. It affects business owners by restricting where they can conduct business and what kinds of business they can conduct. It affects renters and homeowners by creating rules about what kinds of animals they can own and whether they can add more structures to their property.
If you have questions about zoning, you might find you need the assistance of a lawyer. You can use the following overview to help you understand the basics of zoning and common exceptions.
Overview
Land use law concerns how land owners can use their property and what limits the government can put on that use. These limits are called zoning rules, laws, ordinances or sometimes restrictions. The idea is that creating zones dedicated for similar uses, landowners will be more able to enjoy their property.
Perhaps unsurprisingly, zoning often leads to many legal challenges. In defending these challenges, the local government need only show that the zoning furthers a legitimate government purpose.
Common Zone Uses
The three most common types of zoning are industrial, commercial and residential. Some areas of the country may also have zones for agriculture, historic and rural designations. Some areas may be zoned for multiple uses, so these groups are not necessarily exclusive.
Industrial
Industrial zoning often has several categories that further regulate the type of industry that can take place. These zones will frequently require more space between buildings. Common examples of activities that take place in industrial zones include manufacturing plants or storage facilities.
Commercial
Commercial zoning can have different categories, depending on the types of businesses using the space. Often, the type of commercial zoning available will be determined by the parking situation in the area. Common commercially zoned properties include office buildings, shopping malls and some apartment complexes.
Residential
Residential zones can include homes, apartments, duplexes and trailer parks. Zoning will generally address how many structures can be on a property and how close to other structures and the property line you can build. Residential zoning laws also address the number of animals allowed and whether you can run a business from your home.
Others
Historic zones will often have rules that prevent altering the structure of buildings included in the zone, including homes. Rural zones include ranches and farms, and they will frequently include homes that have been zoned for large animals like horses. Finally, agriculture zoning is used to limit development and preserve the viability of the land for agriculture.
Exceptions to Zoning
There are situations in which you may find you need an exception to a zoning requirement. These situations commonly arise when the zone around your pre-existing home or business changed or when, because of the nature of your property or project, you need to build closer to your existing structure than would normally be allowed.
Nonconforming uses
These exceptions are usually granted when the land was being used in a way that was legal when it started and became illegal when the zoning rules in the area changed. This exception is granted until the nonconforming use is abandoned or destroyed.
Variances
If a zoning ordinance presents a hardship, you may be able to obtain a variance. This exception allows you to violate the zoning rules in a small way, like having a fence closer to your home than would normally be allowed. However, if you want to use your property in a way that is inconsistent with zoning, like building a store in the middle of a residential area, you might have a harder time obtaining a variance.
Common Questions
Below are some common questions you might want to consider when meeting with an attorney for the first time.
What are the different types of land zoning?
How can I qualify for an exception to zoning?
Can I challenge zoning?
What do I do if I think the zoning rules are unconstitutional?
Finding the Right Attorney for Your Needs
It is important to approach the right type of attorney—someone who can help you through your entire case. To do so, you can visit the Super Lawyers directory, and use the search box to find a lawyer based on your legal issue or location.
To help you get started, you may want to consider looking for a real estate lawyer with experience in land use and zoning.
Why Should I Talk to a Lawyer?
If you are a business owner or developer hoping to move into a new space, a lawyer can help you understand the current zoning in place and what that does and doesn't allow you to do. If you are a homeowner or a renter. a lawyer can help you challenge zoning or seek exceptions to zoning in your neighborhood.
A lawyer will be able to anticipate potential problems with your case and advise you on how to approach them. Your lawyer will also keep track of deadlines and file all the paperwork with the necessary courts and agencies, giving you one less thing to worry about.
Why Super Lawyers?
Super Lawyers is a rating service of outstanding lawyers from more than 70 practice areas who have attained a high-degree of peer recognition and professional achievement. The patented selection process includes independent research, peer nominations and peer evaluations. The objective is to create a credible, comprehensive and diverse listing of outstanding attorneys that can be used as a resource for attorneys and consumers searching for legal counsel. As Super Lawyers is intended to be used as an aid in selecting a lawyer, we limit the lawyer ratings to those who can be hired and retained by the public. You can learn more about the selection process here.