Finding a Pro Bono Lawyer
Why attorneys do it, and how you can locate them
on August 5, 2021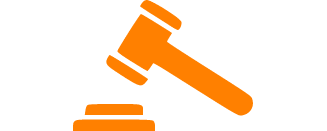 The biggest barrier for people who need an attorney is often the cost. Lawyers know this better than anyone. As a result, many attorneys, firms and nonprofit entities connect people in need of representation on a pro bono basis (meaning free of cost) or "low bono" basis (meaning at a reduced cost).
"For people who can't afford to pay for medical services, Medicaid and Medicare jump in. There's no equivalent for those who are in need of legal services, and the public entities that do it are severely underfunded," says Sharon Stern Gerstman, past president of the New York State Bar Association and attorney at Magavern Magavern Grimm. "In order to meet this justice gap, attorneys have to step in and try to make up the difference."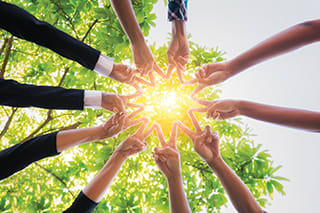 "The percentage of folks who cannot afford attorneys is very high. I've heard anywhere from 70% to 80%," says Michelle R. Suskauer, former president of the Florida Bar Association and attorney at Dimond Kaplan & Rothstein. "But there's really nothing that's more rewarding than taking on pro bono representation and helping people navigate through the justice system."
So how do lawyers decide to take a case pro bono? They say it depends on a number of factors, including their area of law, current workload, and the complexity of the case. But one of the biggest factors is the size and culture of their law firm.
"If someone comes to us, needs assistance and can't afford it, and we don't think what they need will take years, we'll help on a case-by-case basis," says Marsha V. Kazarosian, of Kazarosian Costello and a former Massachusetts Bar Association president. In some cases, such as when they're particularly busy, a lawyer may refer you to another professional who might help. "At a small firm, [we] really have to evaluate it carefully, because these cases sometimes can be very difficult to handle, and not always just the legal aspects, but the emotional as well."
Large firms operate differently. They often have pro bono committees that decide which cases their attorneys will take and when. Some firms have pro bono coordinators and/or ask young attorneys to serve as pro bono fellows to gain experience.
A lot of firms, regardless of size, don't look for pro bono cases to walk in the door. Instead, they partner with community organizations. "I would recommend reaching out to those local nonprofits first," says Arnulfo D. Hernandez, past president of the Colorado Hispanic Bar Association and attorney at Hernandez & Associates. "They have a good understanding and a good network list. And if you don't qualify for pro bono, they may still help you with a 'low bono' attorney."
With "low bono" cases, attorneys work with clients to determine their means and a rate that is equitable. "For some clients, that may make all the difference," Hernandez adds.
Bar associations can often point you in the right direction. The same is true if you search locally for terms such as "legal aid society," "lawyer referral service" or "mediation center." Bar associations not only exist in every state, but in several counties. Some even focus on specifics such as gender, sexuality, ethnicity and legal areas.
"If you start with one of the public legal service organizations, they will refer clients to an appropriate provider," Gerstman says. "In lawyer-referral services, most of the time the first consultation is free or at a very low cost—usually like $20 or $25. And many of those lawyers will take the case at a reduced fee for people who are of modest means."
"Don't forget the law schools," Hernandez adds. "A lot have clinics, and with that you'll get a student attorney, but also the mentorship of their professor. They have networks, too, so they might reach out to folks like us."
The biggest mistake you can make is to assume you can represent yourself. "It's generally a mistake to try to go it alone—just as you would not operate on yourself if you needed some medical procedure," says Gerstman. "Lawyers generally don't like to represent themselves. Even they hire lawyers to represent them."
"Having counsel who understands the process, who understands rules, and understands the law is certainly better than going in without any attorney whatsoever," agrees Suskauer. "It's a scary process to go into. To have someone to guide you, to educate you on the law, to provide that comfort and that representation is critical."
And, in the end, it never hurts to ask. "It generally doesn't cost anything for you to ask the lawyer, 'How much will this be?'" Gerstman says. "Most lawyers are willing to talk to you extensively before you're hired. That's what I would recommend, rather than assuming you can't afford a lawyer."
Even if your first attempt at pro bono or low bono representation doesn't work, don't assume it's the end. "We always urge them to reach out to another lawyer or the bar association for a referral," Kazarosian says. "We're not the be-all, end-all."
Other Featured Articles
Why attorneys do it, and how you can locate them