I Remember Mamaliga
For Andrei Iancu, the good ol' days are now
Published in 2009 Southern California Super Lawyers magazine on January 21, 2009
Updated on December 18, 2019
Read this intellectual property lawyer's list of successes, and you'd swear you were summarizing the long career of a silver-haired veteran of the bar. Large-scale, big-money victories representing TiVo and Immersion Corp. and defense of St. Jude Medical and eBay in various patent infringement cases have made Andrei Iancu, a partner in the Los Angeles office of Irell & Manella, one of the leading IP lawyers in California.
He also just turned 40.
A native of Bucharest, Romania, Iancu came to the U.S. when he was 12. His father, an engineer, and his mother, an English teacher, had long wanted to leave the then-communist regime for a better life in the West. His father, in fact, had sought to get out of the country since the turmoil of the 1950s. It took 25 years, but their immigration papers finally came through and they made it out. They went first to Rome, where his parents sought political asylum from the U.S. Embassy, and then to New York. The idea, Iancu says, was for the family to settle in New York, where they had relatives.
"But it was February, it was drizzling and miserable," Iancu says. "When my dad went for a job interview in Los Angeles—without his long winter coat—he decided this was the place." He never even returned to New York, sending for his family to join him in L.A.
And what was the newly Californian son of an engineer to do but consider a career in engineering too? A bachelor's degree in aerospace engineering and a master's in mechanical engineering—both from UCLA—landed Iancu a job with Hughes Aircraft, designing antennae for spacecraft.
"It wasn't quite a plan, per se, but I did want to be an engineer," Iancu says.
But after three years at Hughes—he spent four years there in total—Iancu started talking to a friend who had become an intellectual property litigator. Thoughts of expanding his horizons beyond space began to grow.
"The idea of working with a wide range of cutting-edge technologies really interested me, as opposed to being more specialized in one area of technology," Iancu says. So did the idea of teaching. When a friend told him that an important part of IP law is teaching a jury about technology, Iancu was sold. He received his J.D. from the UCLA School of Law in 1996. Married for 17 years, with one son and one daughter, Iancu has come a long way from his childhood in Bucharest—where he learned Russian and German, but not English.
Focusing on patent law and intellectual property litigation has made a happy blend of his engineering background and his love of teaching, Iancu says.
"Take any one given case to trial, you actually have to dig really deep into knowing that particular technology," he says. "We become just as knowledgeable as our experts."
That's a necessity, Iancu says. For while much of his work is in front of jurors who wouldn't know the difference between one type of digital video recorder and another, he must know the technology well enough to tell them about it in lay terms.
"If we stay only at a superficial level, that will show through," he says. "Being a lawyer is obviously not as technical as being an engineer. But we have to meld our understanding of the technology with an understanding of the law."
Other Featured Articles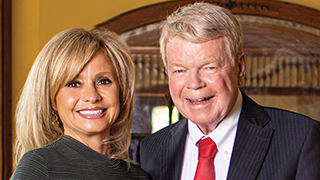 The Bulldog and the Scholar
How Tara Knight and Hugh Keefe became Connecticut's criminal law power couple Featuring Hugh F. Keefe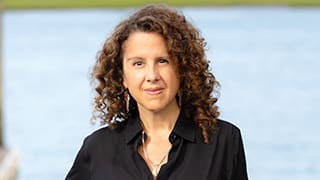 The Complete and Total Badass
Nina Pirrotti on fighting the good fight Featuring Nina T. Pirrotti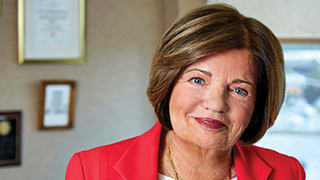 Lady Justice
Ellen Makofsky came to the law late but to elder law early Featuring Ellen G. Makofsky