A Valuable Deduction
Tax attorney Eric Rothenberg invests in big-screen success
Published in 2006 Massachusetts Super Lawyers magazine on October 23, 2006
Updated on January 23, 2017
The wife of an up-and-coming artist is murdered. Though the guy finds his wife dead upstairs with a knife in her back, he must pretend everything is normal as he makes the "sale of a lifetime" to the rap mogul waiting in the studio downstairs.
When attorney Eric Rothenberg heard the story, he just had to get involved.
So Rothenberg, who has been practicing tax law for more than 30 years, became the lead investor in the mystery movie Tiny Little Lies, which was filmed in July. Though Rothenberg was able to spend only five days on the L.A. set of the thriller, he was pleasantly surprised by the quality of the production.
"It is very professionally done," Rothenberg says. "I went out there expecting a low-budget project. It didn't have all the bells and whistles, but it had great acting, great props, great directing and very high-quality people. It's a Hitchcockian mystery in the way of Rope."
Rothenberg, who has also dabbled in real estate investment and computer software development, first became involved in the project two years ago. His friend David Luz, who wrote the screenplay, knew of Rothenberg's affinity for investing and brought him the script. After Luz came up with some of the money for the production, Rothenberg agreed to put up the rest.
Now Rothenberg, who is no stranger to the entertainment industry — he has been a friend of and attorney for Aerosmith's Joey Kramer for more than 15 years — hopes to see success on the silver screen.
"Ideally it will be picked up by a studio or it will do well at a film festival and get picked up for distribution, whether it is television or sale of DVDs," Rothenberg says. "You never know when the marketing and public relations can create a swell [of interest] for these things."
Other Featured Articles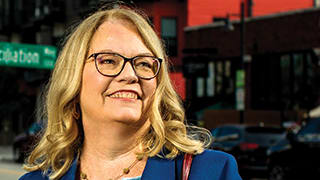 Getting Out of the Way
Laurie Koller helps juries draw their own conclusions Featuring Laurie Koller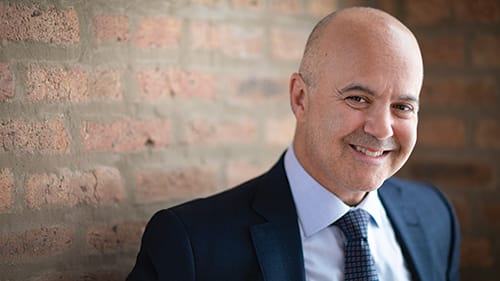 Courtroom Drama
Richard Hanus' deportation case went from the courtroom to the stage to the screen Featuring Richard Hanus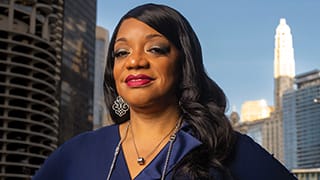 Faster, Harder, Stronger
Jeanne Gills honors her father in name, intellect and determination to uplift others Featuring Jeanne M. Gills