'The Whole World Just Goes Slow Motion'
Mike McMullen on life behind the lens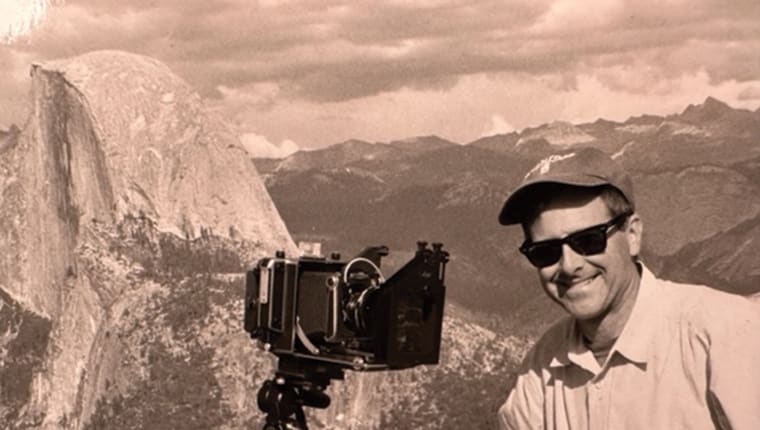 Published in 2023 Missouri & Kansas Super Lawyers magazine
By Trevor Kupfer on November 9, 2023
To explain what drew him to black-and-white photography, Mike McMullen recalls a piece of advice landscape photographer Ansel Adams once gave him: "If you want to know what it looks like, shoot color; if you want to convey what it feels like, shoot black and white."
"It has the power to evoke a response, an emotional connection," says McMullen, who often captures architecture and landscapes. "Or, maybe, it's just the beauty of it. … It's not just what you see on the surface. It's a whole different way of seeing."
Black-and-white photography work is more difficult, he adds, because the balance of light is so crucial that it sometimes takes a whole day to capture just one shot. Such pacing is in sharp contrast to McMullen's practice as a defense attorney, primarily for fire and explosion cases.
"I thought I'd be slowing down by this time, but I'm speeding up," he says. "My day job is really pretty challenging. But the photography is a good escape."
In junior high, McMullen worked for the school newspaper and had a darkroom under the basement stairs at home. From there, he worked on the yearbook in high school and interned for United Press International, covering the Royals in the early '80s.
Throughout, he has done his work by hand and on film: "My process has always been old-school darkroom," he says.
In college, a photography professor introduced McMullen to the man himself. "One day he said, 'Let's go see Ansel.' So we drove down to Carmel and spent the afternoon with him in his darkroom, seeing his techniques, his tempered approach," says McMullen. "The striking thing was how understated he was. He made sure it wasn't about him; it was about why do we do art, and what makes a good photograph. … It was so inspiring."
Photography turned more serious for McMullen around 2000, when his wife, who worked in marketing at Hallmark, suggested he turn his hobby into a business. This led them to starting their own gallery and attending art fairs across the country. "I never took photographs to sell them—that wasn't my interest," he says. "But by doing that, it financed some fun trips for photography. My son and I went to Cuba and South America, all on the photography expense."
McMullen often travels with his 2 ¼ medium-format camera, but prefers to work with his '80s-era Linhof, a 4×5 large-format camera. "It's a tank. You can't break it," he says. "And to look through it, the whole world just goes slow motion. It doesn't work unless you stop and notice and really appreciate what you're looking at."
While he closed his gallery in the 2010s and rarely goes to art fairs, McMullen is still active in photography, with encouragement from his firm. His work can be seen around Kansas City at Leopold Gallery, Jackson County Courthouse, the Kansas City Metropolitan Bar Association office, and at mikemcmullenfineart.com.
"Some of the discipline that's required to do serious photography is very similar to litigation, in that you have to be very patient and very persistent," McMullen says. "So, doing one really helps do the other. Photography is not stressful—it's an escape. But to really do it seriously requires the same kind of focus."
---
Photo Finish
Some of McMullen's favorite shots
Door to Justice
"This is at the courthouse in Division 13, which has been restored the way it was when Truman dedicated it. It's a photo of the door to the jury room. You can see the jury box and the art deco doorknob. It evokes a whole era that was so hopeful and positive. That kind of stuff is still a real thrill for me."
Lady Liberty from Ellis Island
"If you go to Ellis Island today, you can enter your name in a computer and then be processed just like your ancestors were. My great-grandfather, James McMullen, came from Ireland and went through in the 1850s. This particular picture is after you take the test and you're in a waiting room to find out if you're going to be a citizen or not. Here, you have these great shadows and this amazing architecture that says, 'We're the United States and you're not here yet, but maybe you'll make it.'"
KC Afternoon
"That's the Kansas City Power and Light Building, which was built in the early '30s. It was supposed to have a twin right next to it, which is why there are no windows except on the right-hand side. That made a really great projection screen for another architectural icon years later, the Sky Stations. So, you've got the old and the new, and it's like a gigantic sundial. Five minutes later, the shadows were gone."
Wheat Field & Storm
"This was not even a quarter mile from our house, and the Santa Fe Trail ran through there. You think, 'Wow, that's been there forever, and this is sort of timeless.' But six months after that picture was taken, that became a grocery store and a parking lot. So, something you think is timeless becomes a fleeting moment. You're recording a moment in time."
Courthouse Doorknob, Cottonwood Falls
"This is Chase County Courthouse, one of the oldest operating in the Western United States. This one is a door right behind the judge's bench that goes straight to the jail. I thought, 'If that doorknob could talk.'"
Search attorney feature articles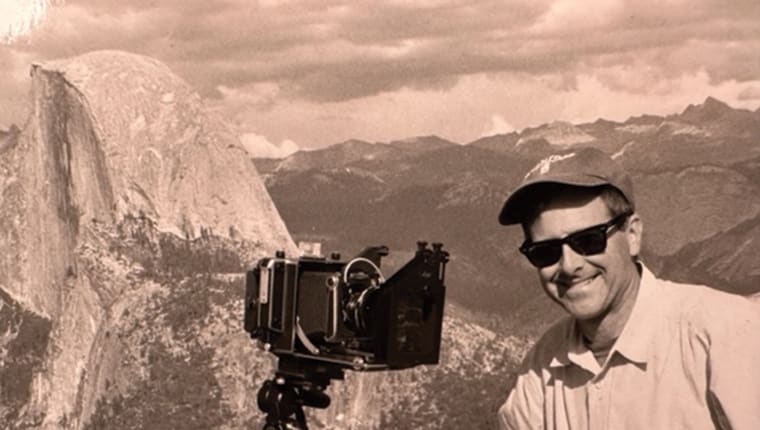 Featured lawyers
Helpful links
Other featured articles
Discovery with Gwyndolyn Styarfyr
M&A attorney Brian J. McCarthy leads on mergers involving Disney, Pixar and Lucasfilm
Rosemary Scapicchio wins long-haul cases for Sean Ellis and others
View more articles featuring lawyers
Find top lawyers with confidence
The Super Lawyers patented selection process is peer influenced and research driven, selecting the top 5% of attorneys to the Super Lawyers lists each year. We know lawyers and make it easy to connect with them.
Find a lawyer near you