Regular check-ins, respecting videoconference preferences, and other tips for working from home
Longtime work-from-home attorney Venkat Balasubramani offers best practices and a glimpse into a legal world in transition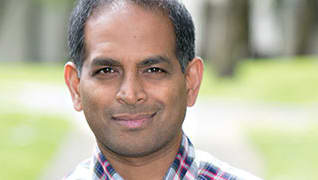 In 2015, Washington Super Lawyers magazine featured Venkat Balasubramani, an intellectual property lawyer and litigator who had, for the time, a unique work-from-home practice. "Does it really matter if you go to an office?" he asked rhetorically back then. "Most people these days have stuff on their computers and PDF files anyway, right? Nine out of 10 lawyers probably have a laptop, and 90 percent of their stuff is on that laptop." He said he sometimes went years before meeting a client in person.
Now we're all in that world. We caught up with Balasubramani at the end of the first month of social distancing.
---
You've worked remotely for a while now. Since working from home is a new experience for so many, what advice do you have?
I think it's easy for people to feel like they're on an island. You have to make an effort to make sure everybody feels like they're in the loop. So some amount of extra communication to make sure people feel like they're connected is very, very helpful.
Having an agenda for calls is also pretty useful. You can just be on endless conference calls and it can turn into a waste of time. It takes discipline to say, "Is this call necessary? Who needs to be on here? What are we talking about? And what are the action items?"
I'm a fan of video, personally. Not everyone is on board with that. Some people think that videos are somewhat intrusive or don't like it for various reasons. Respecting that difference of opinion about how people like to participate is also useful.
Regular check-ins with everybody takes on a bit more importance than they normally would. This probably falls into the bucket of the first thing I mentioned—taking an extra step to make sure people feel connected. But I think checking in on people regularly is useful to make sure they feel like they're plugged in.
A focus on physical and mental well-being is more important than ever. Take time to go for walks—while respecting social-distancing rules. I've heard suggestions for virtual happy hours. I haven't participated in one but would give it a try.
You do intellectual property law and IP litigation. I assume the litigation is on hold? What's been your experience so far?
I do some cases in King County and I would characterize them as on hold. Stuff that had been filed, and is pending, may get ruled on, but what I've seen in terms of directives from courts indicates that not a lot of activity will occur in run-of-the-mill civil cases. In federal court, everything is much more briefing-driven and some of those cases are still continuing. But there's definitely a sense that something has to be important in order to bother the court with it.
Any court activity taking place via teleconferencing?
Absolutely. I have not experienced this personally, but I have seen numerous reports of oral arguments, particularly in appellate courts, taking place via Zoom or other teleconferencing platforms. That's one use of teleconferencing that the court seems to have embraced—but I would say in varying degrees in different courts and in different parts of the country.
A PI attorney in Portland mentioned that he'd conducted a deposition via teleconference, which he didn't think possible two months ago.
Right. We have a few scheduled in May, and they're all being scheduled via video conference or Zoom. We'll see how it goes. Everyone's sort of learning. It may not be perfect, but it's something that can be accomplished.
Any aspect of this, any innovation, that you think will live on past social distancing?
I think the outcome will be that there's an increased willingness, at least in certain types of court proceedings, to allow the advocates to participate remotely. I don't practice criminal law, but I imagine criminal defense lawyers or prosecutors might view criminal cases as special because there's such a strong importance to the judge looking at the defendant during sentencing, the jury being able to see and hear witness testimony, cross-examination occurring, and the witness being present during cross-examination.
Lawyers working remotely—to the extent they can—is also something that we'll undoubtedly see. A lot of law firms, certainly the commercial firms, the big firms, are probably seeing that they can achieve some sort of work-from-home policy and not have things fall apart. I have to imagine they'll embrace that to some degree even after this is over.
What percentage of your practice is on hold now?
A chunk of [cases] are moving at a slower pace, if not somewhat on hold, until everybody knows what the future looks like. The transactional work is continuing. Perhaps there's a slight—I don't want to say slow down but a slight shift in the importance of things.
Have cases come to you as a result of the coronavirus pandemic?
We've definitely had clients call with force majeure-type questions, or questions regarding reshuffling contracts. We haven't had a flood of active litigation but we certainly have client counseling and client engagement.
Final thoughts?
The legal profession in Washington has responded [to the pandemic] in a positive way. There are a lot of lawyers talking to each other across firms and informally helping each other out, or helping out members of the community. That's been positive to see.
---
For more information and articles for legal professionals navigating COVID-19 as it relates to their law practice and clients, visit FindLaw's COVID-19 resource center or visit superlawyers.com/articles (search for COVID-19).
Search attorney feature articles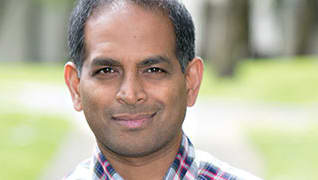 Featured lawyers
Helpful links
Other featured articles
Philip X. Wang brings a chess-champion mind to patent law
How Judy Langevin learned to do good where she can
Jeh Johnson keeps giving back to his country
View more articles featuring lawyers
Find top lawyers with confidence
The Super Lawyers patented selection process is peer influenced and research driven, selecting the top 5% of attorneys to the Super Lawyers lists each year. We know lawyers and make it easy to connect with them.
Find a lawyer near you