'This Is Family Law Now'
AAML President Madeline Marzano-Lesnevich on assisted reproductive techniques and the new House tax bill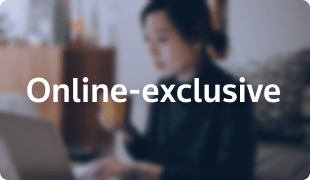 Super Lawyers online-exclusive
By Amy White on December 14, 2017
Photo provided by Spoon Photo & Design.
It was a November evening at the Renaissance Chicago Downtown Hotel, but as New Jersey family law attorney Madeline Marzano-Lesnevich surveyed a packed house that included her eight grandchildren, she felt transported thousands of miles away.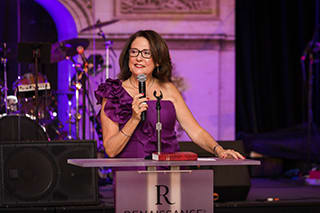 "The theme of the gala was 'An Evening in Paris,'" says Marzano-Lesnvevich of the night she calls "the absolute epitome of my career"—her swearing-in as the current president of the American Academy of Matrimonial Lawyers.
"To even become a member is an honor enough," Marzano-Lesnevich says. "It just humbling to follow in the footsteps of some of the presidents who preceded me. It was a fun event; the décor was fabulous. But the work began the very next morning."
Marzano-Lesnevich's first call to action was somewhat atypical for the organization: getting political.
"We've taken a stance on issues in the past, but not often," Marzano-Lesnevich says. "But right out of the box for me, I had our legislative body formulate a proposed position on the House tax bill, and what it does to the deductibility of alimony payments."
At issue: the possibility that alimony will no longer be tax deductible for divorce agreements signed after Dec. 31st 2017.
Currently, Marzano-Lesnevich says, alimony payments are deductible by the payer and count as income for the receiving spouse.
"That deduction is really a bargaining chip for [family lawyers] when we sit down and negotiate a settlement and keep clients out of trial," Marzano-Lesnevich says. "We can say to the husband, 'Yes, you don't want to pay your ex-wife $3,000 a month, but think of it this way: It's actually only costing you X amount of dollars,' once we do the calculations.' It truly helps us settle cases."
The House tax-overhaul bill would repeal the deduction.
"We just see that as a truly negative change that will really impact the economics of divorce," she says.
Marzano-Lesnevich's main objective for her one-year role is to move the AAML forward into this century in terms of the specialized issues that today's families face.
"I call it 'Families Today,'" Marzano-Lesnveich says. "For example, the Academy has not dealt that deeply with assisted reproductive technology and all the issues that spring from that. We've somewhat taken a step back, and have remained focused solely on family and family law. But this is family law now."
Via CLEs and an expanded library of literature available on the AAML's web site, Marzano-Lesnevich would like every AAML fellow to be intimate with the nuances of insurance when it comes to infertility treatment or frozen embryos, she says.
Surrogacy will also be a focus. "Surrogacy is allowed and you can contract for it in certain jurisdictions; you can't in others," she says. "If you are allowed to do it and need a surrogacy contract, we should be able to produce the best, most protective contract we can. Or at least have enough awareness of it to say, 'Actually, I can refer you to someone.'
"These are my priorities," she adds. "But my top goal is to leave the AAML a better place then when I began. And my second goal is to do no harm."
Juggling her AAML role with her practice at Lesnevich, Marzano-Lesnevich, Trigg, O'Cathian & O'Cathian might sound like a challenge, but for the mother of five who lives by the multitask, she's not too concerned.
It helps that she runs an all-hands-on-deck ship. "My husband, Walter, is my law partner, and my daughter, Francesca, is a partner as well," she says. "I learned balance early on in my marriage, so much that I waited until I was in my 40s to go to law school while my husband got his practice established."
Marzano-Lesnevich thinks her life experience gives her a fresh take on the presidency.
"My husband and I both come from very poor immigrant families," she says. "With everything I take on, there is a deep sentiment of giving back—to the community, at the firm; and, in this case, to the families our profession is meant to serve."
Search attorney feature articles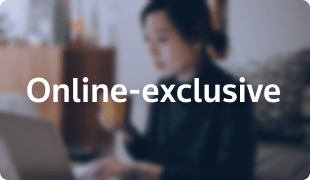 Featured lawyers
Helpful links
Other featured articles
How Judy Langevin learned to do good where she can
Kostan Lathouris' promise to represent tribal interests and sovereignty 
Discovery with Aundrea Stone Hanna
View more articles featuring lawyers
Find top lawyers with confidence
The Super Lawyers patented selection process is peer influenced and research driven, selecting the top 5% of attorneys to the Super Lawyers lists each year. We know lawyers and make it easy to connect with them.
Find a lawyer near you