Blank Rome Keeps Growing and Growing and ...
Alan J. Hoffman on the firm's non-competitive culture
Published in 2018 Pennsylvania Super Lawyers magazine
By Andrew Brandt on April 9, 2018
In 1946, Sam Blank and Bill Rudenko—two lawyers that couldn't get a job anywhere else in Philadelphia because large firms refused to take on Jewish applicants—founded what's now Blank Rome.
"Our firm was founded upon a model of inclusion and diversity," says Alan J. Hoffman, Blank Rome's chairman and managing partner. "We're very much committed to [that model], and we devote a lot of time, money and effort towards it."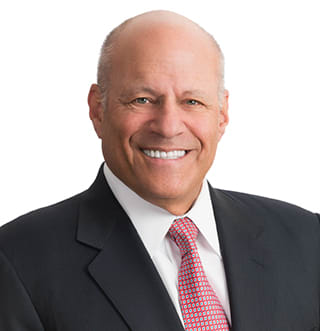 Half of Blank Rome's practice group leaders are minorities and women. The Human Rights Campaign named the firm a "Best Place to Work for LGBTQ Equality" and Working Mother named it a "Best Law Firm for Women" for the past several years. The firm is also one of the original members of the Leadership Council on Legal Diversity, and each Blank Rome attorney is required to complete a minimum 25 pro bono hours per year.
Hoffman believes the firm's successes—monetary and otherwise—have got to do with its non-competitive culture. "I think every law firm says they've got a great culture: I've never been in a meeting of managing partners in which someone stands up and says, 'Yeah, our culture really sucks,'" he says. "But I really think o
ur culture, in many ways, is an outgrowth of our compensation system in the firm.
"It rewards teamwork, so that it's not an eat-what-you-kill atmosphere. It's everybody helping others bring in business," he continues. "Each of those partners who does so, even though it's not on their 'originations,' knows their contributions are going to be valued as part of the compensation process when those decisions are made."
Hoffman joined Blank Rome in 1992, and, by 2008, had worked his way up to co-chairman. By then, the firm expanded to both New York (2000) and Washington, D.C. (2003), but still saw itself as a regional business.
Then, in 2009, Blank Rome opened an L.A. office. "When everyone was dealing with the recession, we were looking at opportunities," says Hoffman. "Since that time, we've opened a number of other offices—such as Fort Lauderdale, Houston, Pittsburgh, San Francisco and Shanghai."
In fact, since 2008, Blank Rome has expanded from eight to 13 offices. More than 60 percent of its attorneys are now based outside of Philadelphia, and have worked there for fewer than five years.
For regional firms looking to expand, Hoffman says looking to the right cities and remaining relevant to your clients is key. "We only exist because we have clients," he says. "Expansion has to be consistent with what the goals are of serving them. Say you have a client who used to be a local business, but now is a national business. If you don't expand with that client, you're going to lose that work to firms who can service them."
In 2014, Hoffman became the first lawyer in firm history to serve as both chairman and managing partner. "I think any good chair or managing partner visits all of the offices of the firm regularly," he says. "I practice inclusion and consensus. This is not a dictatorship; we get everybody on the same page.
"You will not find former Blank Rome partners at competitive law firms," he adds. "When I look at the success of our firm, it's growth without having people walking out the door."
Search attorney feature articles