The Rock 'n' Roll Odyssey of Steve Irwin
Make that Gator McCoy  
Published in 2008 Pennsylvania Super Lawyers magazine on May 23, 2008
Updated on October 14, 2019
By day, Steven D. Irwin is a partner at Leech Tishman in Pittsburgh and a governor-nominated member of the Pennsylvania Securities Commission. By night, he's Gator McCoy, accordion player.
McCoy is Irwin's persona in The Surreal McCoys (TSM), an all-lawyer whiskey-soaked psychobilly musical assault. The other McCoys are Billy Saul, Clint, Goat Boy, Elvis and Cletus.
"The McCoys is the greatest thing," he says. "They give me crap about going to Georgetown and Harvard, but I'm willing to pretend I went to Notre Dame."
Notre Dame was the stomping ground for the other members of TSM, which formed in the '90s and reunited in 2006 at a gig in Hollywood's Viper Room on Oscar night. "My friend Erik Huey told me his law school band was playing the Viper Room," he says. "I thought he was kidding. But they did. And it was pretty wild."
Growing up in St. Petersburg, Fla., Irwin played in a few bands. "I discovered the lure of music as income early on," he says. "Plus it was a great way to meet girls."
In college at Georgetown, Irwin brought out his accordion at parties but that was about it. He spent years on the Hill working for Sen. Arlen Specter—"no need for an accordion there," he says with a smile—before leaving D.C. for Pittsburgh, where he started playing again, inspired in part by the music of John Cougar Mellencamp.
In Pittsburgh, Irwin suffered a bout of lawyer malaise. The antidote was an invite from TSM to sit in on a show on its East Coast tour. After a whirlwind of cheeky band e-mails he slipped out of his pinstriped suit and into the crocodile-skin boots of Gator McCoy. Considering the crocodile-loving pursuits of his famous namesake, "Gator seemed like an obvious choice," he says.
Irwin and his McCoy Brothers tour a few times a year. "We can't play more than three shows in a row," he says. "It's exhausting."
TSM's set list includes Johnny Cash, The Clash, originals and cowpunk versions of songs like "Amazing Grace."
"We'll play 'Ring of Fire,' and everyone is on stage dancing, singing. The fourth wall just disappears."
When he's not performing, he's on the water. A national award-winning competitor, Irwin has a passion for rowing. "Waking up at 5 a.m. with the sun rising over the Allegheny, mist coming off the water … it's as beautiful as any place in the world," Irwin says.
There's also that lawyer thing. Irwin is committed to his role as head of his firm's employment law group. "I try to communicate that the people we represent are usually experiencing one of the most difficult transitions in their lives," he says, explaining how many are undergoing "separation of employment."
How does the father of three keep up? "I love the balance that I have. I live in an incredible city that allows me to recreate in the sport I love. I am blessed with a governor appointment that gives me the opportunity for public service, and I get to play music with some of the best musicians I've ever played with," he says. "I have fun."
Other Featured Articles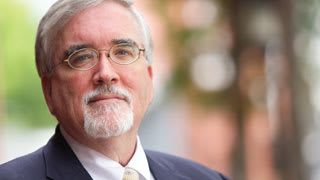 Great Privilege, Great Responsibility
Litigator and deacon Christopher Malone is committed to using the law to do good works Featuring Christopher M. Malone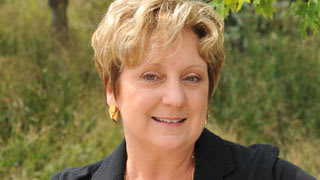 The Lawyer Who Levels the Playing Field
Teresa Woody advocates for small towns against corporations in toxic disasters Featuring Teresa A. Woody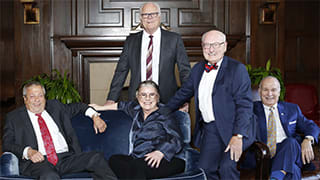 Law & Practice
Six pillars of the legal community look back on three decades of law Featuring Nancy Zalusky Berg, Michael V. Ciresi, Joseph S. Friedberg, Earl P. Gray, Kathleen M. Newman, Lewis A. Remele, Jr.