Searching for Sodom
Jeff Kobs is digging in Jordan for a biblical hotspot
Published in 2009 Texas Super Lawyers magazine on September 14, 2009
Updated on October 2, 2019
Compared to what Jeff Kobs sifts through in his free time, digging through discovery is a cakewalk.
For the past four years, the personal injury lawyer with Fort Worth's Kobs, Haney & Hundley has traveled to Tall el-Hammam, Jordan, an ancient city eight miles northeast of the Dead Sea that is the site of a massive excavation project.
"To be fair, I am not an archeologist," he says. "[The archeologists] all sit around with their important-looking brushes; I carry buckets of dirt and rocks." Kobs' interest in archeology was spurred by his wife, Carroll, who recently received her master's degree and is pursuing a Ph.D. in the field.
Based on geography and occupational chronology, some biblical scholars believe Tall el-Hammam was the site of the doomed city of Sodom. "No one knows for sure at this point," Kobs says. "We're looking for tablets and things like that."
Last February, Kobs helped unearth a 10- to 12-gallon storage jar.
"It was incredible," he says. "We get to the bottom of this 4,000-year-old house, 6 or 8 feet below surface level, and we're brushing and defining the floor when we found a hole." The home's ancient occupants buried the jar beneath it. "It was huge … waist high," Kobs says. "I found it interesting that people were storing things in a basement like we do now." The jar's contents are still being identified in a lab, but Kobs believes it to be grain.
Although he spends two weeks a year at the dig, Kobs still manages a hefty caseload. A victory in 2003, in which he secured a $40 million verdict for the family of his client, 18-year-old Bryan Alexander, led Tarrant County to shut down Mansfield boot camp.
Alexander, who in 2001 was to spend six months at the camp for probation, died from pneumonia after only a few weeks there. "He was denied treatment for an extended period of time, ignored," Kobs says. "The infirmary was poorly equipped and had inadequate resources." By the time Alexander's pleas for medical attention were addressed and he was transferred to a local hospital, it was too late—he died 36 hours after he was admitted.
"I was drawn to the law because of a true desire to help people who are made victims," he says. "It's something I take seriously. But working behind a desk, it's nice to get dirty, too."
Other Featured Articles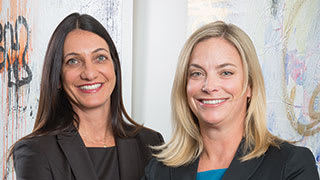 The Force of Nature and the Steadying Hand
How Iris Eytan and Dru Nielsen create magic—and not-guilty verdicts Featuring Dru Nielsen, Iris Eytan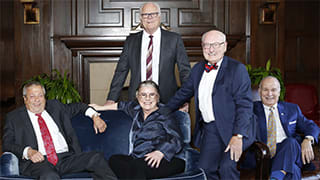 Law & Practice
Six pillars of the legal community look back on three decades of law Featuring Nancy Zalusky Berg, Michael V. Ciresi, Joseph S. Friedberg, Earl P. Gray, Kathleen M. Newman, Lewis A. Remele, Jr.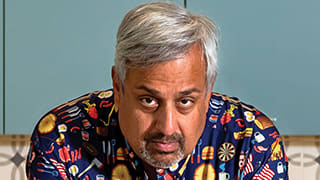 Breaking the Algorithm
Neel Chatterjee's offbeat recipe for Silicon Valley success Featuring Neel Chatterjee